2021 FloGrappling WNO Championship
Women's Heavyweight WNO Championship Division Released!
Women's Heavyweight WNO Championship Division Released!
See the eight athletes vying for the WNO heavyweight championship title, and $30,000 on September 25-26 in Austin, TX.
Aug 12, 2021
by Corey Stockton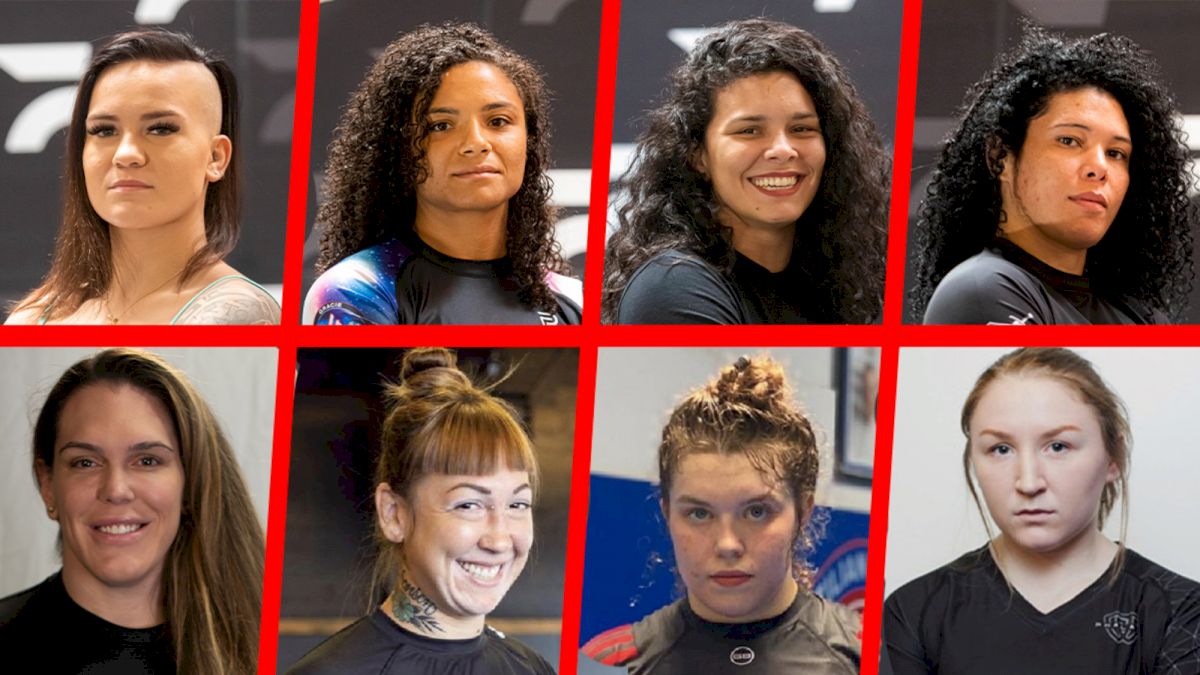 All eight names in the Women's heavyweight division in the FloGrappling WNO Championship have finally been released! On September 25-26, each of these women will take their shot at $30,000 and the title of WNO Heavyweight Champ.
The heavyweight division has been dominated by a few key athletes, who will each fight to earn their spot at the top of this loaded division in September. Each of these athletes has earned their chance for the belt, and one of them will walk away from this two-day event as the newly-crowned champion.
Here are the eight women competing for the heavyweight strap:
Gabi Garcia | No.2-ranked heavyweight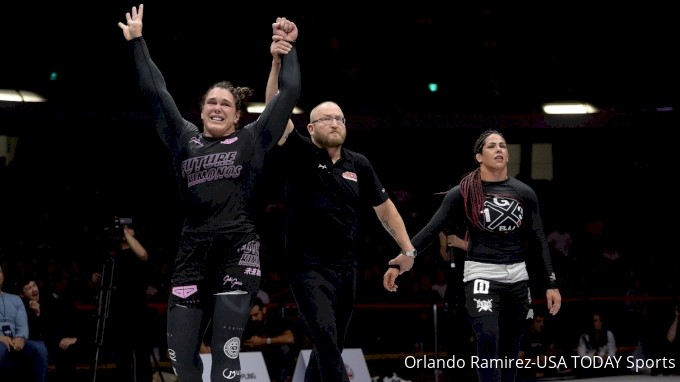 The four time ADCC heavyweight champion must be the favorite in this division. In the last five years, she's only lost one no-gi match; that was on WNO against Nathiely de Jesus. Despite the loss, it was one of Garcia's most impressive outings to date, as she opened her game up and attacked submissions for the length of the 15-minute match. Now 1-1 on the WNO mats, Garcia has always shown great ability to put pressure on her opponents, and that could be her key to victory in this loaded division.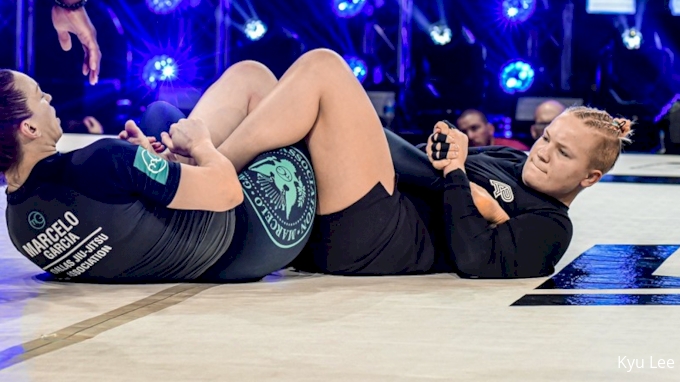 The 2020 Female Grappler Of The Year, Clay spent most of last year racking up important wins over decorated black belts. She has carried on in 2021, winning No-Gi Pans earlier this year, and collecting six submissions in as many matches. She's best known for her leg locks, but those are bolstered by her flexible guard, and her omoplata and gogoplata game. The Ares BJJ black belt is a perfect fit for the WNO ruleset with her constant attacks, but she may have to overcome some recent losses to earn the WNO belt.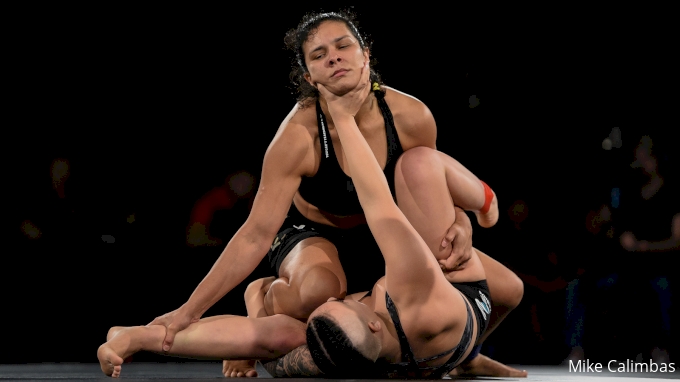 "Baby" Vieira is a no-gi world champ, and an ADCC veteran. Usually an active competitor, Vieira slowed down in 2020, but earned a significant win over Elisabeth Clay in July at the Road to ADCC. Vieira has a strong passing game, fortified by her sharp takedowns. The co-owner of Aviv Jiu-Jitsu, Vieira has been near the top of the heavier female divisions for years, and could cement herself atop the charts with a successful run in this eight-woman division.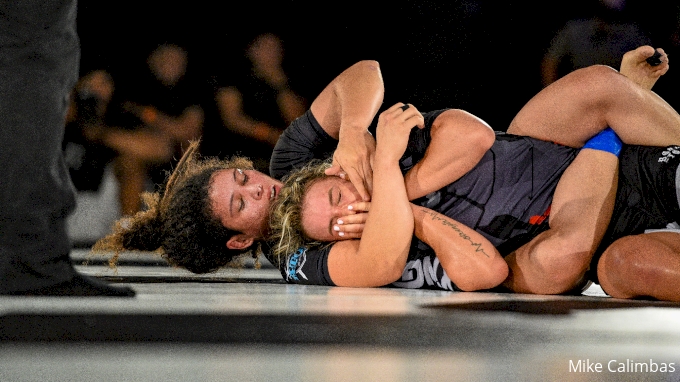 The 2021 No-Gi Pan champion, Rafaela Guedes had an explosive start to her black belt career last year, and has kept herself in championship contention throughout 2021, only losing two matches in the last 12 months. The Atos black belt is a powerful wrestler, and a finisher. When she wins, she does so dominantly. Guedes is one of the most exciting athletes to watch, making her a prime candidate for the WNO belt.
Erin Harpe | No.3-ranked heavyweight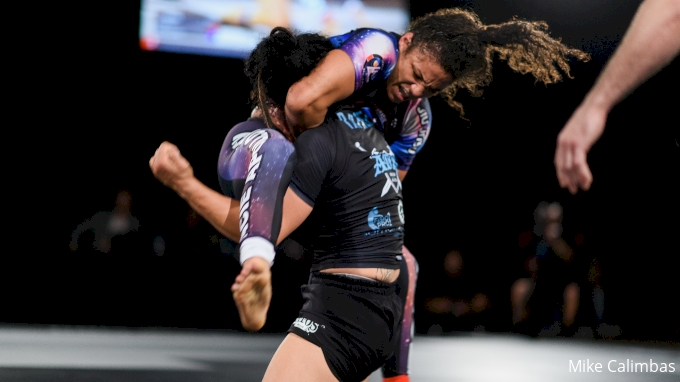 Erin Harpe made waves earlier this year with her WNO win over Rafaela Guedes. Harpe had stepped away from competitive grappling to focus on MMA, but her recent victory put her back on the map, and raised her toward the top of the women's heavyweight charts. Harpe is scrappy and well-rounded. Though not as well-known as some of her counterparts in this division, she is a dark horse who has what it takes to cause some major upsets.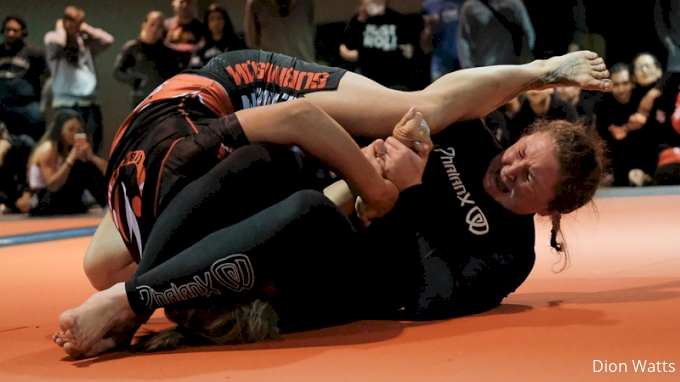 An ADCC trials winner in 2019, Amanda Leve should be considered among the top takedown artists in this bracket. She's tapered off the competition scene recently, focusing on her MMA career, but this could be a return to glory for the Ricard Almeida black belt.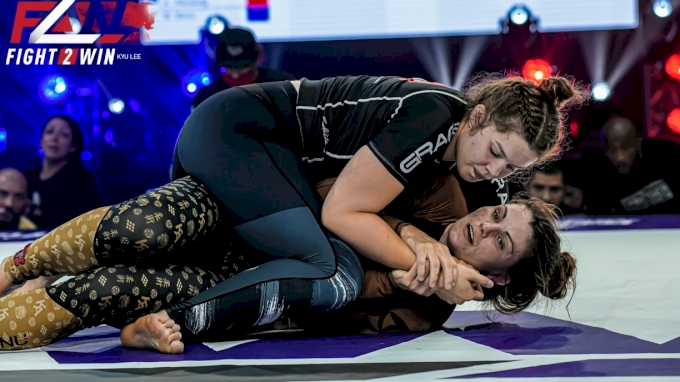 Kendall Reusing of Gracie Barra is a no-gi Pan and World champ, and has had a knack for finding the top of the podium for the last few years. Her wrestling background could take her far in this division full of takedown technicians. And if she gets to a top position, she'll look to climb toward submission.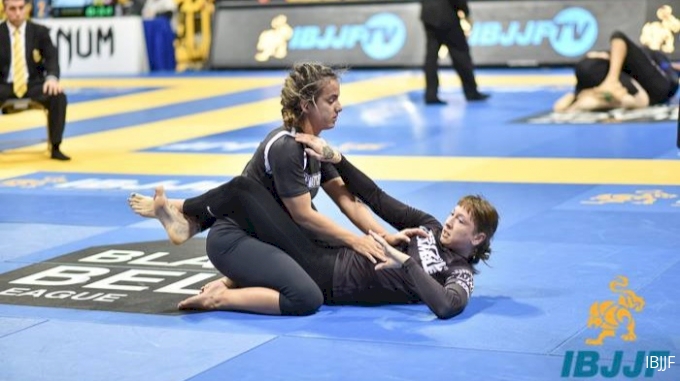 An MMA fighter with a 4-0 record, 10th Planet's Amanda Loewen could be a sleeper pick in this division. The long-time SUG champion, Loewen is coming of a recent win against Raquel Canuto, and has been building momentum. She's earned her spot in this division, and could cash in big with a few key upsets.
---
About the WNO Championships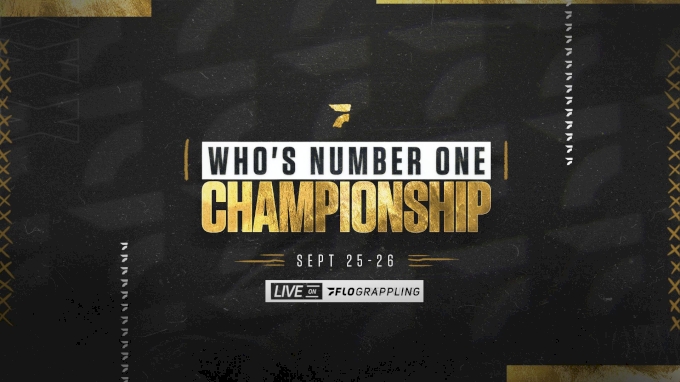 The WNO Championships will be a two-day event in Austin, TX. Champions will be crowned in five weight classes:
Women's Heavyweight

Men's Heavyweight
The champion of each division will receive $30,000 and the title of WNO Champion. The runner up and third place winner will also receive cash awards. Each bracket will be double elimination, meaning losers in every round will have an opportunity to wrestle back for third place.
The first three rounds, and each consolation round, will feature 15-minute matches under the WNO ruleset. Each division final will be 30 minutes in the WNO ruleset.
Watch the event live on FloGrappling on September 25 and 26, or get your tickets to watch the event live in person in Austin, TX.
We will announce one full division each week, Monday through Thursday, through August 19. Stay tuned for division announcements and breakdowns now through September 25.