2021 FloGrappling WNO Championship
155-lb Divison Released! Who's Got A Shot At The WNO Championship Title?
155-lb Divison Released! Who's Got A Shot At The WNO Championship Title?
The 155-lb division for the WNO Championship has been announced! Meet the eight competitors vying for their chance at $30,000 and the WNO belt.
Jul 22, 2021
by Corey Stockton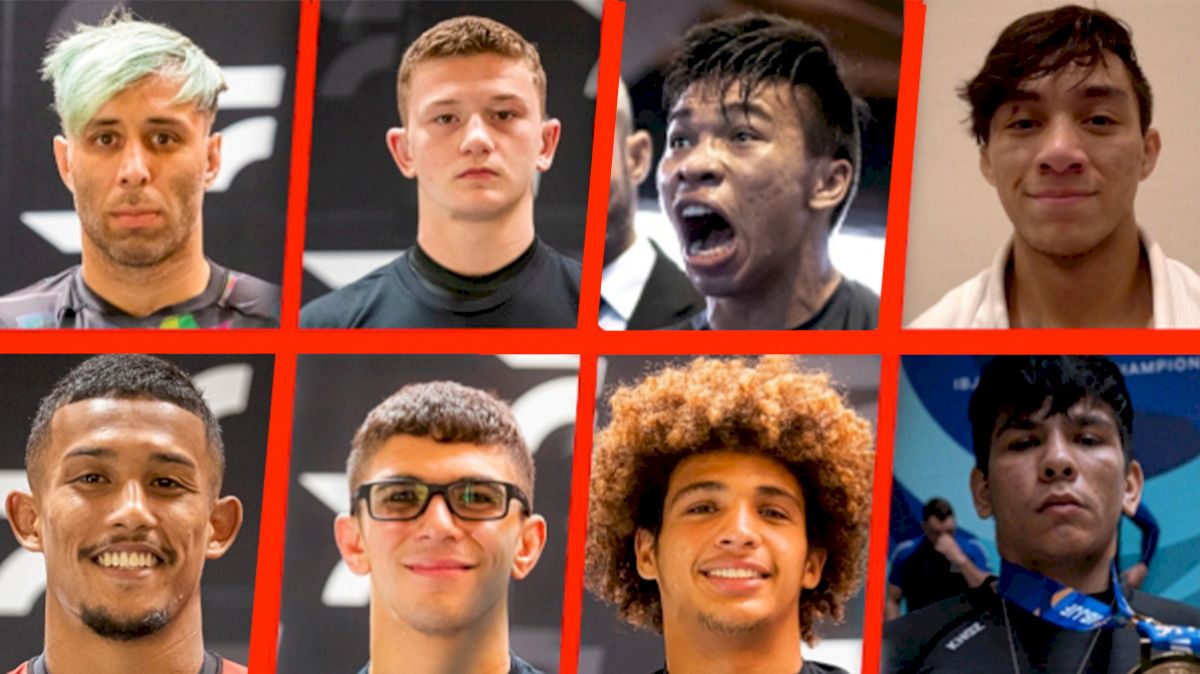 Update (Sept 14) — Ethan Crelinsten is out with an injury. He's been replaced by New Wave's Damien Anderson Anderson is 1-0 on the WNO mats with a submission win. Kennedy Maciel is out with an injury as well, and will be replaced by ZR Team's Gabriel Sousa
---
The entire men's 155-lb division for the Who's Number One Championships has finally been announced. On September 25-26, these eight men will square off in a bracket for $30,000 and the illustrious title of WNO Champion.
The 155-lb division is loaded with WNO veterans, top-ranked athletes and submission hunters across the 135, 145, and 155-lb divisions. Here are the men competing for the 155-lb title: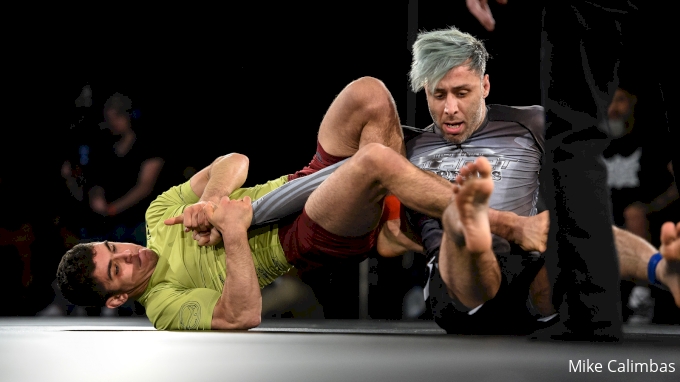 The reigning no.1 at bantamweight is coming off of a victory over the top-ranked featherweight, Geo Martinez, at FloGrappling's Road to ADCC. He'll look to take over yet another weight class at the WNO Championships, this time competing with the lightweights. Musumeci is no stranger to titles across weight classes. He's a no-gi world champion, and a three time IBJJF gi world champion across two different weight classes in three consecutive years — the only American who can make that claim.
Musumeci is a back taking machine, and has demonstrated his no-gi developments time and time again in 2020, pulling off his first ever heel hook earlier this year, and collecting significant wins over Marcelo Cohen, Lucas Pinheiro, Junny Ocasio and Geo Martinez. Though he may be one of the smallest men in the field, he could also be among the favorites to win the whole thing. He has only lost four times in his five-year black belt career, and two of those losses came against opponents with a 50-lb weight advantage.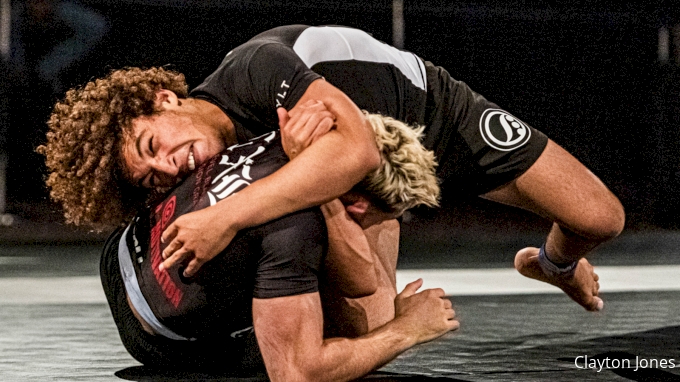 The Atos brown belt is in the midst of the best year of his young career. Ranked no.2 at lightweight, Ruotolo has turned heads with his workrate and his crafty submissions. His d'arce victory over Ethan Crelinsten is in contention for submission of the year; his buggy choke victory over Cole Franson is also a nominee for submission of the year, while his submission loss to the heavier Roberto Jimenez at Road to ADCC is another nominee for match of the year. Ruotolo's cardio, pace, unusual submission ability and insatiable desire to finish the match makes him a clear fan favorite, and a clear contender for the 155-lb belt.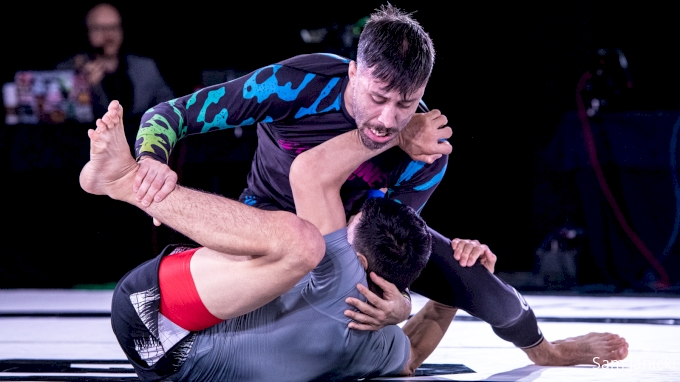 10th Planet's Freakahzoid, Geo Martinez has been a mainstay of the lighter weight classes for years. He's a multiple-time ADCC veteran, and has significant wins on the WNO mats over Paulo Miyao and Junny Ocasio. This division is a step up in weight for the no.1-ranked featherweight, but he's proven that he can hang here. Last year, he had a back and forth match against the top-ranked lightweight, Kennedy Maciel, in which he succeeded in tying up Maciel's legs for most of the match. He could be the best in this division at forcing his opponents into an unorthodox game, creating tricky guards and leg entanglements. But he also has an underrated passing game, and has recently shown off his takedown abilities.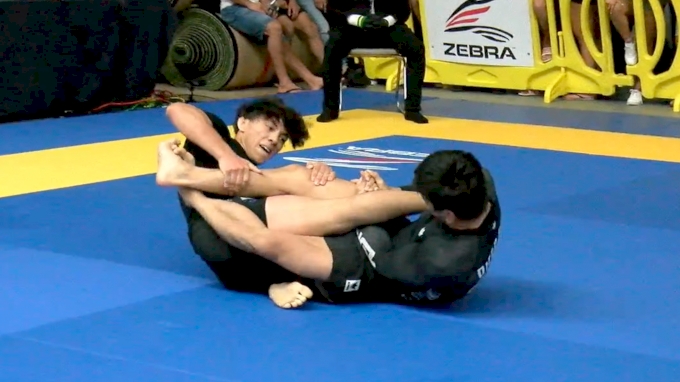 Pato punched his ticket to the WNO Championships with his dominant run at the IBJJF No-Gi Pan Championships in March. Pato submitted each of his four opponents in dominant fashion, asserting his position as the no.2-ranked featherweight. His most significant win of the tournament, a kneebar over division favorite Joshua Cisneros, proved him capable of turning heads in this eight man bracket. Pato has never competed in the WNO ruleset before, so he'll have to adapt quickly to the 15-minute rounds and the WNO ruleset. But if he comes out as aggressively as he did in March, the matches may not last long enough to tax the Cicero Costha black belt.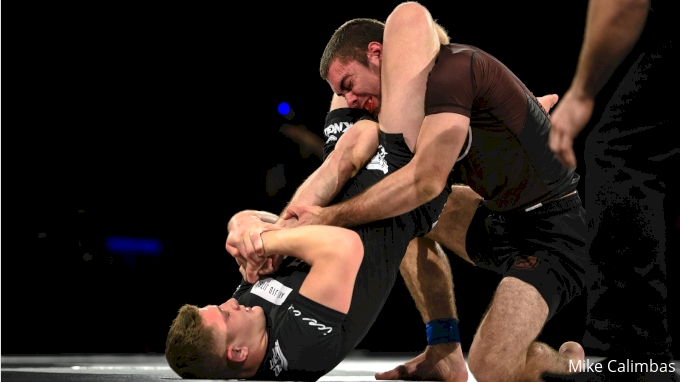 The 16-year old blue belt from Art Of Jiu-Jitsu has been calling for matches against top-ranked guys for months. He'll have his chance at the WNO Championships against the best of the best. Though he's just a teenager, he's put his high-level grappling abilities on display at every turn. He has two quick submission victories on the WNO mats against unranked opponents, and looked dominant in each of those performances. But this tournament will put his skills to the test. He's the ultimate wild card in this division. Any glimmer of greatness from this young phenom could be a success; but if he gets what he wants — the WNO belt — this young man could establish a lengthy reign atop the grappling world.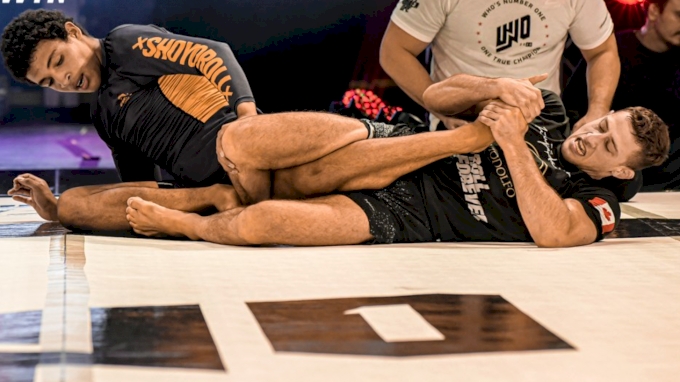 The no.3-ranked lightweight, out of Canada, Crelinsten is an ADCC veteran who's made a name for himself with an aggressive guard and a high submission rate. He's well-rounded and has piled up submission wins via leg lock, kimuras, triangles, rear naked chokes and more, and has recently shown off his heavy top game and his developing wrestling skill. He's had two appearances on the WNO stage — both against Kade Ruotolo — and will be looking to lean on his experience in this deep bracket. A match between Crelinsten and any of the other men in this bracket is bound to be scrappy, and his attack-heavy mentality could make him a favorite no matter who he gets matched up against.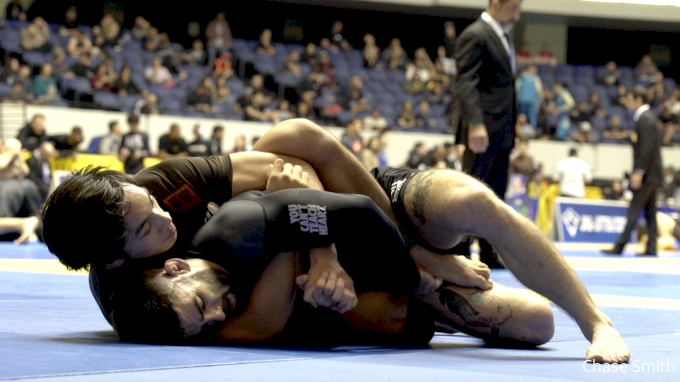 Ranked no.3 at featherweight, Cisneros burst onto the scene collecting gold at Pans in 2020, shutting down Paulo Miyao in the process. His jump to no-gi has been equally impressive. He took silver at No-Gi Pans this year, losing only to Diego Pato and collecting two submissions on his way to the final. And he scrapped with Kennedy Maciel at Fight to Win in a clear contender for match of the year. Cisneros is explosive, dynamic and submission oriented. This could be the biggest challenge of his young career, but we expect him to bring fireworks, and to light up the mats in his WNO debut.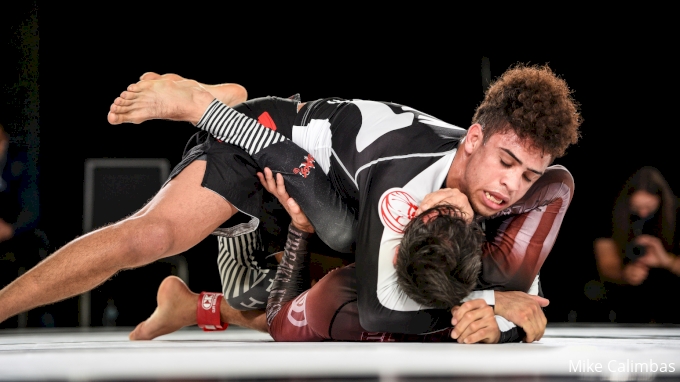 The reigning king of the 155-lb division, Kennedy Maciel has recent wins over three of his cohorts in this field: Pato, Cisneros and Martinez. More importantly, he earned an ADCC silver in his first appearance in 2019, and he won a no-gi world championship during his first year at black belt. The son of the legendary Rubens "Cobrinha" Charles, Maciel has a knack for pulling wins out of his hat at the final bell. He submitted both Ruan Alvarenga and Tye Rutolo in the closing minutes of their matches at ADCC, and he earned a submission of the year candidate with a last-minute submission over Cisneros in a match which he was losing significantly. He fights forward with dynamic passing pressure, and knows how to find his opponent's back from anywhere. He's a clear favorite in this division, and could be the man to beat.
---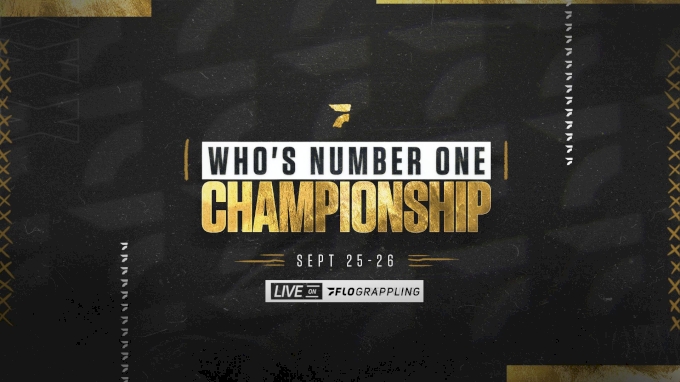 About the WNO Championships
The WNO Championships will be a two-day event in Austin, TX. Champions will be crowned in five weight classes:
The champion of each division will receive $30,000 and the title of WNO Champion. The runner up and third place winner will also receive cash awards. Each bracket will be double elimination, meaning losers in every round will have an opportunity to wrestle back for third place.
The first three rounds, and each consolation round, will feature 15-minute matches under the WNO ruleset. Each division final will be 30 minutes in the WNO ruleset.
Watch the event live on FloGrappling on September 25 and 26, or get your tickets to watch the event live in person in Austin, TX.
We will announce one full division each week, Monday through Thursday, through August 19. Stay tuned for division announcements and breakdowns now through September 25.