Tezos Who's Number One: Craig Jones vs Pedro Marinho
Leg Lock Trends At Tezos WNO | Ruotolo's Kneebar Was His Fastest Sub Yet
Leg Lock Trends At Tezos WNO | Ruotolo's Kneebar Was His Fastest Sub Yet
Tye Ruotolo's submission victory over Levi Jones-Leary was his fastest on WNO. That tracks with the trend of quick WNO submissions: it was a leg lock.
Jan 25, 2022
by Corey Stockton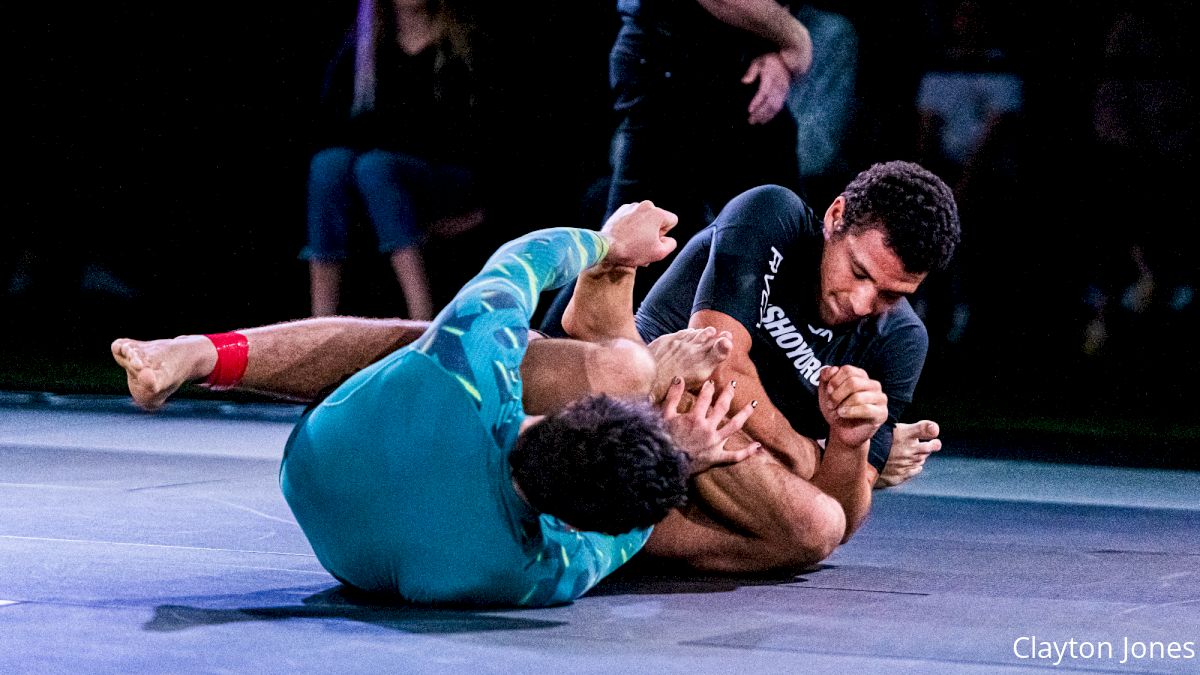 Leglocks, like all submissions, are an important component of Tezos WNO. They have counted for a large portion of the match ending moves on the WNO mats, and many athletes have relied heavily — or repeatedly fallen victim to — lower body submissions.
But the latest edition of WNO was historic as the first event in the series in which every submission victory was a leglock.
Watch: Tye Ruotolo Hits Kneebar vs Levi Jones- Leary at Tezos WNO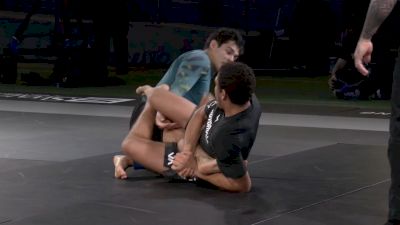 56 of the 128 WNO matches have ended via submission, and nine of the 12 WNO events to date have included at least one leg lock submission. But WNO: Craig Jones vs Pedro Marinho on January 21 was the first in which every tap came due to a leg attack.
Ruotolo's kneebar victory over Jones-Leary was especially significant. While Ruotolo can't be called a slow starter, he is often a patient finisher. Prior to the most recent event, each of his three submission victories have come in the second half of his matches; two of those three have come significantly after the 10-minute mark.
But Ruotolo's kneebar over Jones-Leary was his fastest to date. He earned the tap just 5 minutes 41 seconds into the match. That's within the top 20 fastest submissions on the WNO mats.
In general, the athletes who have achieved the fastest submissions on WNO have relied on leg attacks to do so. Seven of the top 10 quickest submissions on WNO have been leg locks. Of the five submissions achieved in the opening 60 seconds of a WNO match, four of them are leg locks.
The average match length on WNO for a match that ends via submission is 7 minutes 31 seconds. Among those, matches that end via leg lock have lasted an average of 6 minutes 15 seconds, while matches decided by all other submission types have lasted an average of two minutes longer.
Among matches that have been decided before the 10-minute mark, nearly half of them (45.6%) have been ended via leg lock.
Still, slightly more than one third of WNO submissions have been leg locks. There have been 21 total leg locks since the inception of WNO:
12 inside heel hooks

3 kneebars

2 outside heel hooks

1 toe hold

1 calf slicer

1 ankle lock
Most of the successful leg lockers on the WNO mats have been repeat offenders.
But three of the athletes above have demonstrated well-rounded games on Tezos WNO beyond leg breaking abilities. Ruotolo has two choke victories beside his kneebar and heel hook. Musumeci has a triangle armbar win, as does Couch.