2023 The IBJJF Crown Presented by FloGrappling
A Full Cheat Sheet For IBJJF The Crown
A Full Cheat Sheet For IBJJF The Crown
Get everything you need to know about the first ever IBJJF The Crown from Long Beach, California!
Nov 18, 2023
by Joe Gilpin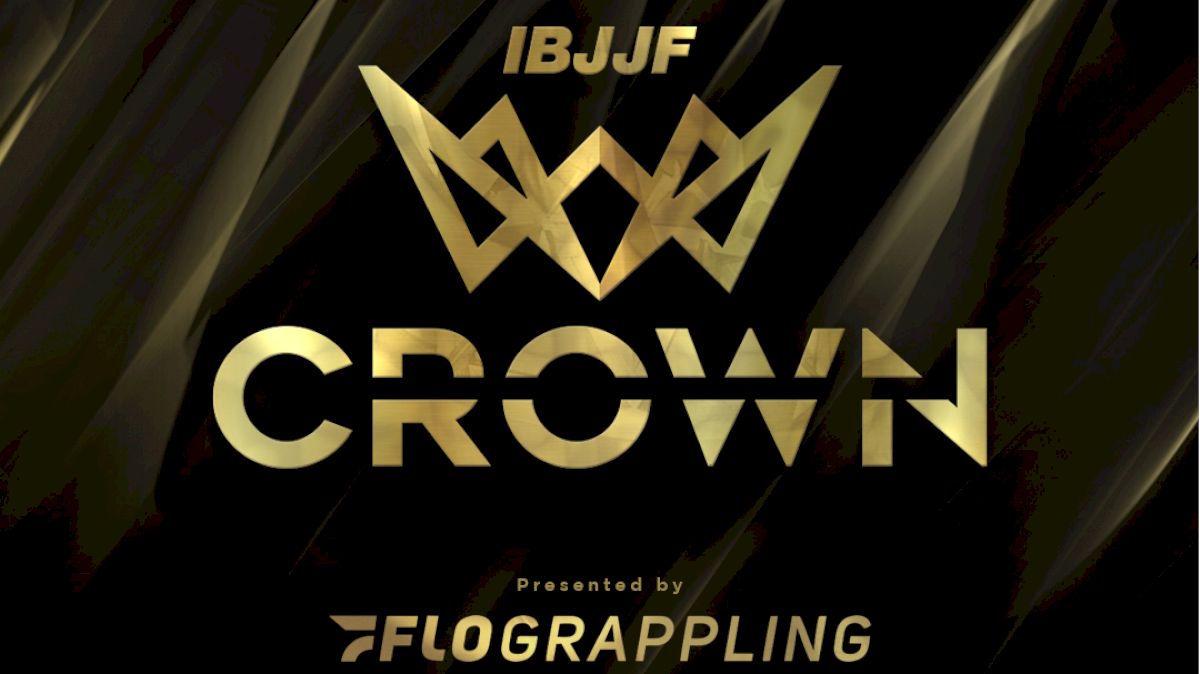 What Is The Crown?
IBJJF's The Crown, presented by FloGrappling, will feature four male and two female divisions, each with $15,000 on the line and the ultimate bragging rights. The winner of each division is, without a doubt, the best of the best.
In total, the federation will award $120,000 in prizes to the winners, a record for the organization's single-event prize allotment. An event of this magnitude can only take place in the mecca of jiu-jitsu, the Walter Pyramid in Long Beach, CA, on Nov. 19, only on FloGrappling.
When & Where Can I Watch?
The event begins at 1pm PST (4pm EST) and airs exclusively live on FloGrappling. Tune in here when the event is live.
Brackets For The IBJJF The Crown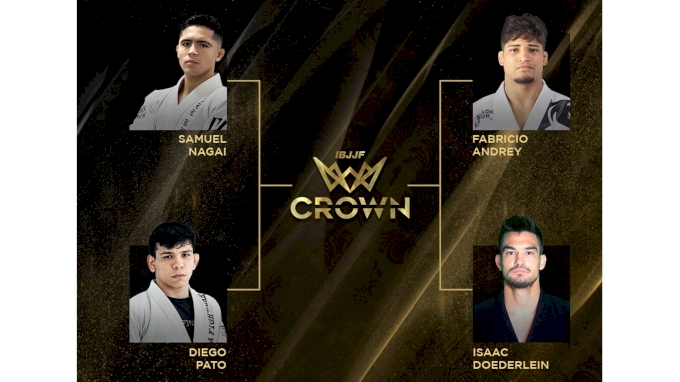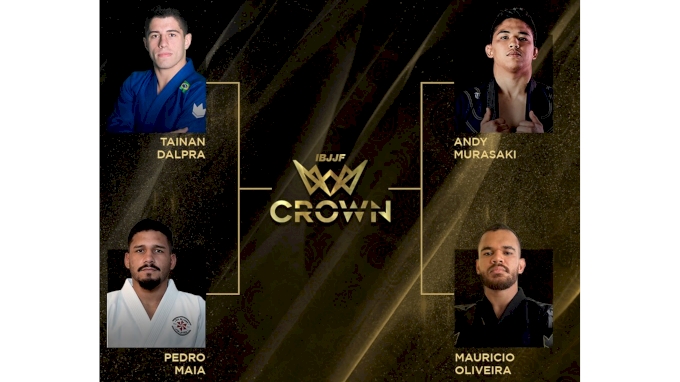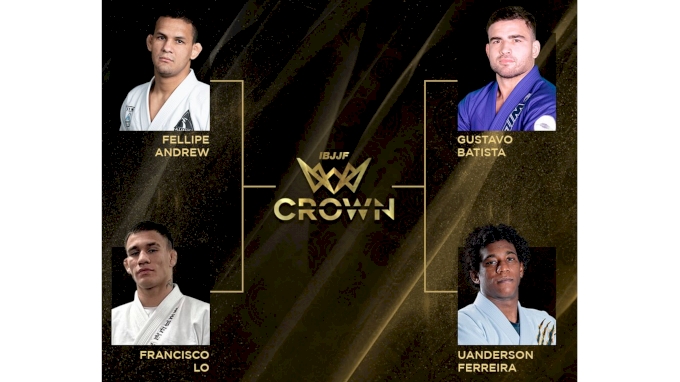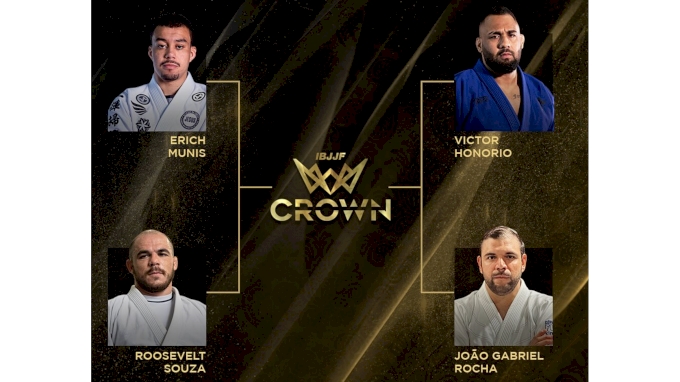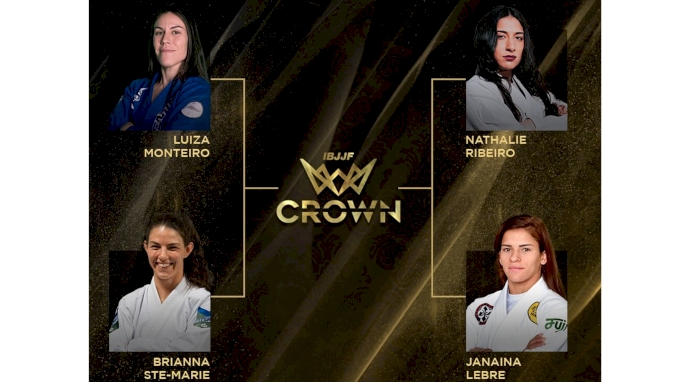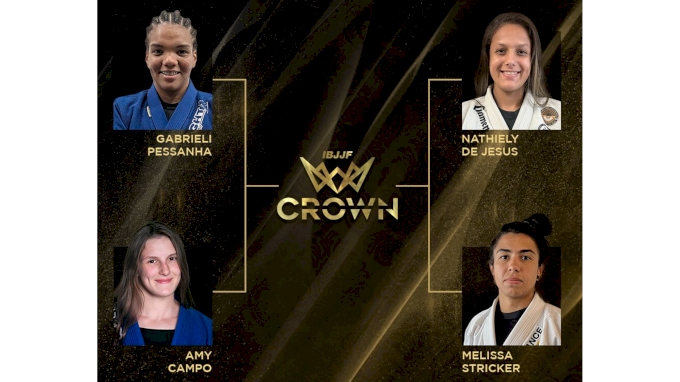 * - Tayane Porfirio has replaced Nathiely de Jesus
Full Entrants For The IBJJF The Crown
Men's Featherweight (70kg/154.3lbs)
Fabricio Andrey, IBJJF World Champion
Isaac Doederlein, IBJJF World Champion
Sam Nagai, IBJJF World Champion
Diego Pato Oliviera, IBJJF World Champion
Men's Middleweight (82.4kg/181.4lbs)
Andy Murasaki, 2-time IBJJF Worlds Finalist & Pans Finalist
Tainan Dalpra, 2-time IBJJF World Champion & 3-time Pans Champion
Pedro Maia, IBJJF Worlds & Pans Finalist
Mauricio Oliveira, IBJJF Brasileiro Champion
Men's Heavyweight (94.3kg/207.9lbs)
Fellipe Andrew, 2023 IBJJF World Champion, 4-time Pans Champion
Gustavo Batista, 3-Time IBJJF World Champion, 4-time Pan Champion
Francisco Lo, 2023 No-Gi Pan Champion
Uanderson Ferreira, 2023 IBJJF Sul Americano Champion
Men's Ultra-Heavyweight (Unlimited)
Erich Munis, 3-time World Champion, 2023 World Absolute Runner-Up
Joao Gabriel Rocha, 2-time Pan Champion, 3-time World Medalist
Roosevelt Souza, 2023 Pans Medalist
Victor Honorio, 2023 Brazilian Nationals double medalist
Women's Lightweight (64kg/141.1lbs)
Janaina Lebre, 2022 IBJJF Grand Prix champion & 2-time IBJJF World Finalist
Nathalie Ribeiro, 2-time IBJJF Worlds Medalist & 2-time IBJJF Pans Champion
Brianna Ste-Marie, IBJJF Worlds Medalist
Luiza Monteiro, 2-time IBJJF World Champion & 9-time Pans Champion
Women's Super-Heavyweight (Unlimited)
Gabi Pessanha, 6-time IBJJF World Champion
Amy Campo, IBJJF World Champion
Melissa Cueto, 2-time IBJJF World Champion
Tayane Porfirio, 4-time IBJJF World Champion
Order of Fights For IBJJF Crown
Women's Lightweight - Nathalie Ribeiro x Janaina Lebre
Women's Lightweight - Luiza Monteiro x Brianna Ste-Marie
Men's Featherweight - Samuel Nagai x Diego Pato
Men's Featherweight - Fabricio Andrey x Isaac Doederlein
Men's Middleweight - Tainan Dalpra x Pedro Maia
Men's Middleweight - Andy Murasaki x Mauricio Oliveira
Men's Heavyweight - Fellipe Andrew x Francisco Lo
Men's Heavyweight - Gustavo Batista x Uanderson Ferreira
Women's Super-Heavyweight - Gabrielli Pessanha x Amy Campo
Women's Super-Heavyweight - Tayane Porfirio x Melissa Stricker
Men's Ultra-Heavyweight - Joao Gabriel Rocha x Victor Honorio
Men's Ultra-Heavyweight - Erich Munis x Roosevelt Sousa
Women's Lightweight 3rd Place Match
Men's Featherweight 3rd Place Match
Men's Middleweight 3rd Place Match
Men's Heavyweight 3rd Place Match
Women's Super-Heavyweight 3rd Place Match
Men's Ultra-Heavyweight 3rd Place Match
Women's Lightweight Crown Match
Men's Featherweight Crown Match
Men's Middleweight Crown Match
Men's Heavyweight Crown Match
Women's Super-Heavyweight Crown Match
Men's Ultra-Heavyweight Crown Match