2020 European Jiu-Jitsu IBJJF Championship
2020 Official Gi Season Preview: Male Lightweight
2020 Official Gi Season Preview: Male Lightweight
A look at what to expect in the 2020 gi season at male black belt lightweight.
Dec 22, 2019
by Michael Sears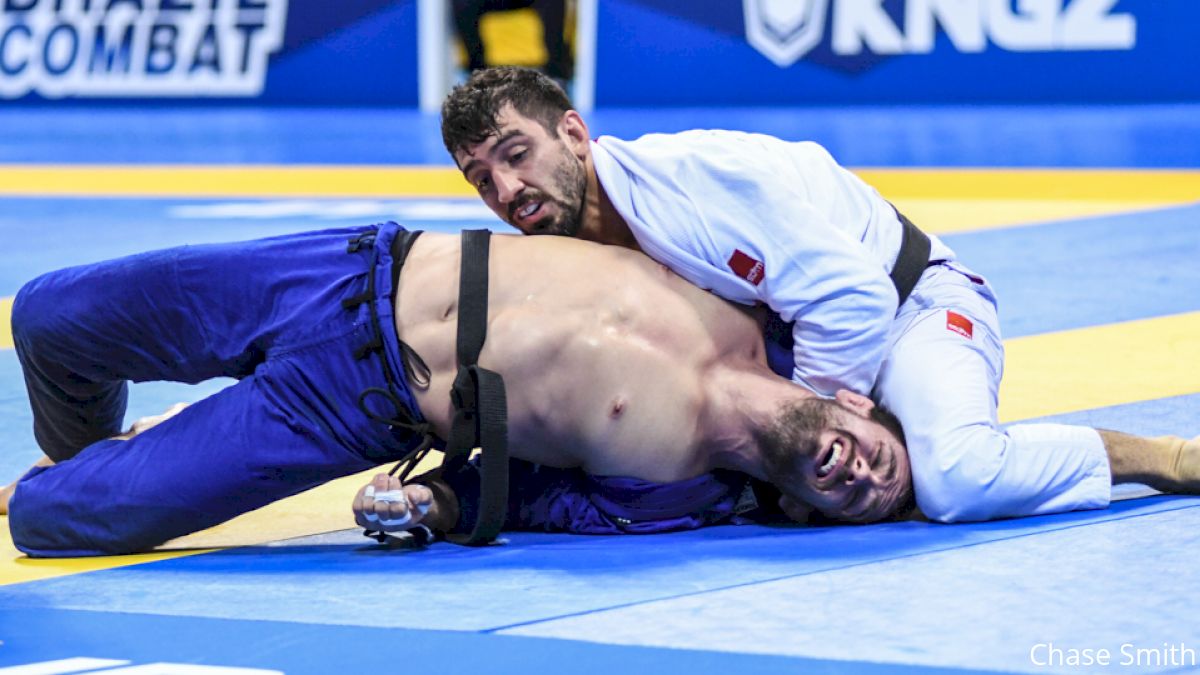 Unlock this article, live events, and more with a subscription!
Get Started
Already a subscriber? Log In
We are less than a month away from the start of the 2020 gi season: January 20 at the IBJJF European Championships. From there it's a five-month marathon of gi competitions, peaking at the IBJJF World Championships on May 27.
The lightweight division is always one of the deepest, not just in number of competitors but in the depth of talent competing at 76 kgs. Lucas Lepri has won Worlds at this division for the last six years, but there are a number of hungry young competitors who should prove to be tough competition for Lucas in 2020.
I have already written a few previews: Season Dates / Rooster / Light-Feather / Feather
Before getting into the lightweight season preview, here are the top 25 ranked lightweights headed into 2020:
| | | | |
| --- | --- | --- | --- |
| Rank | Name | Team | Country |
| 1 | Lucas Lepri | Alliance | BRA |
| 2 | Levi Jones-Leary | Unity | AUS |
| 3 | Lucas Valente | Gracie Barra | BRA |
| 4 | Renato Canuto | Checkmat | BRA |
| 5 | Johnatha Alves | Atos/AOJ | BRA |
| 6 | Ygor Rodrigues | CTMR | BRA |
| 7 | Rodrigo Freitas | Rodrigo Freitas BJJ | BRA |
| 8 | Natan Chueng | Cicero Costha | BRA |
| 9 | Victor Silverio | Gracie Barra | BRA |
| 10 | Alexandre Molinaro | Carlson Gracie | BRA |
| 11 | Gabriel Rollo | Checkmat | BRA |
| 12 | Yan Lucas | Ribeiro | BRA |
| 13 | Breno Bittencourt | Ares | BRA |
| 14 | Jake Mackenzie | GF Team | CAN |
| 15 | Jhonny Loureiro | Alliance | BRA |
| 16 | Pedro Ramalho | Focus | POR |
| 17 | Leo Lara | Atos/Almeida | BRA |
| 18 | Italo Moura | Cicero Costha | BRA |
| 19 | Endres Barbosa | Checkmat | BRA |
| 20 | Matheus Guilherme da Costa | GF Team | BRA |
| 21 | Gilson Nunes | Checkmat | BRA |
| 22 | Paulo Costa | Gracie Humaita | BRA |
| 23 | Alef Brito | Ares | BRA |
| 24 | Guilherme Rocha | ZR Team | BRA |
| 25 | Johnny Tama | Alliance | ECU |
These are the lightweight podiums from the 2019 IBJJF Grand Slams:
Worlds
1 - Lucas Alves Lepri - Alliance
2 - Lucas Sette C. Valente Tobias - Gracie Barra
3 - Renato Forasieppi Alves Canuto - CheckMat
3 - Rodrigo Lamounier de Freitas - Rodrigo Freitas Brazilian Jiu-Jitsu
Pans
1 - Levi Jones-Leary - Unity Jiu-jitsu
2 - Renato Forasieppi Alves Canuto - CheckMat
3 - Gabriel Rollo da Silva Pontes - CheckMat
3 - Osvaldo Augusto Honorio Moizinho - Ares BJJ
Bras
1 - Ygor dos Santos Rodrigues - CT MR
2 - Matheus Guilherme da Costa - GF Team
3 - Bruno Bressan Garcia - CheckMat Brasil
3 - Leonilson Marques Ferreira Junior - GF Team
Euro
1 - Levi Jones-Leary - Unity Jiu-jitsu
2 - Lucas Alves Lepri - Alliance
3 - Alexandre Faria Molinaro - Carlson Gracie Team
3 - Gianni Paul Grippo - Alliance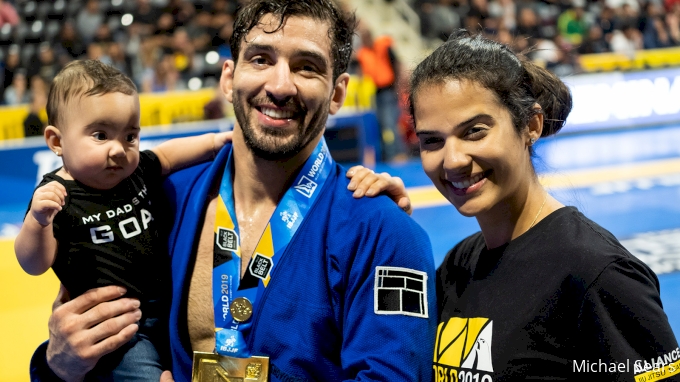 Can Lepri's Dominance Continue?
Lucas Lepri (Alliance) secured his seventh IBJJF world title in 2019, yet again putting together a flawless run in which he went unscored upon. Since 2017, Lucas is 21-1 in the lightweight division, the lone loss coming to Levi Jones-Leary at the 2019 Euros.
While Lucas looked his usual self in his run at the 2019 Worlds, he is getting up there in age at 34, and it's not out of line to question how much longer he will stay on the top. That loss to Levi was a rare slip-up in performance from Lucas, who typically never puts himself out of position. The fact that Lucas wins from technical superiority and positional dominance, as opposed to bursts of athleticism, should favor him keeping his run of world titles alive into his mid-thirties, but nonetheless there are some solid contenders coming through the ranks.
Until somebody else shows up at the Pyramid in May and changes things, this is Lepri's division. Lucas submitted two out of four opponents at Worlds this year and looked as good as ever.
Watch: Lepri Wins Seventh World Title
---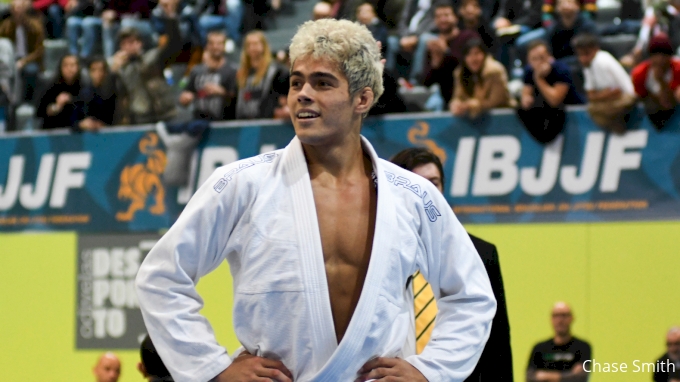 Levi's Sophomore Season
Levi Jones-Leary (Unity) had one of the most up-and-down years of anyone in the sport in 2019, his first at black belt after winning Worlds at brown belt in 2018. After doing the unthinkable and being the first lightweight to defeat Lepri in years in January at Euros, he then went on to defeat Renato Canuto in Irvine and claim the Pans title.
Things took a downturn when he lost by kneebar to Oliver Lovell at the Abu Dhabi World Pro. He then went down early in a double DQ at Worlds for stalling penalties, a heartbreaking end to a season that started so promising.
The 22-year-old Australian ended 2019 with a bang, though, winning the Spyder Invitational and claiming the $100,000 prize. Levi looked as good as ever on that night in Seoul, defeating 2019 IBJJF World champs Gabriel Arges and Matheus Gabriel in his run. The second time around at worlds might be a different story for this young berimbolo specialist.
Watch: Levi Defeats Lepri At Euros
---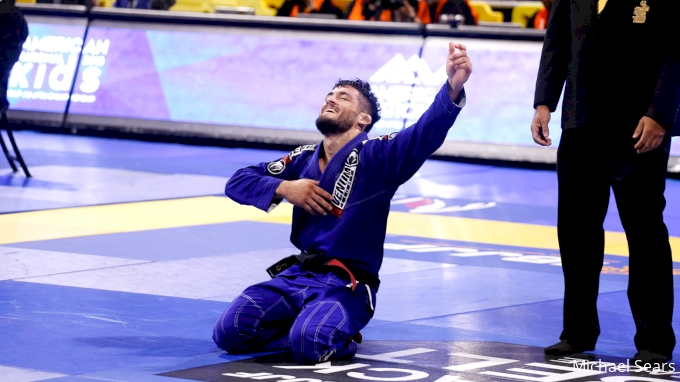 Athletes On The Cusp Of A World Title
Renato Canuto (Checkmat) has yet to reach the top of the podium at the major IBJJF gi tournaments as a black belt; he's been close, though, finishing second and third at both Worlds and Pans. Renato went 6-2 this year in gi competition, with his only losses coming in the Pans final and Worlds semis. Renato is right there with the best and ready to break through and claim those gi titles that have eluded him in his short black belt career.
Lucas Valente (Gracie Barra) had a breakout year in 2019. After falling in the first round his first two attempts at Pans as a black belt, he finally put it all together at the 2019 Worlds. Valente won his first three matches to make the final, losing by referee decision to Lepri in the final. There will be big expectations for Valente in 2020 now that he's a Worlds silver medalist. His guard is one of the best in the division and he's a tough matchup for anyone.
Ygor Rodrigues (CTMR) is one of the most active competitors in Brazil, racking up 50 wins in his first year as a black belt. Five of those wins were his run to winning Brasileiro in April, making him the only athlete besides Lepri or Levi to claim a Grand Slam gold medal in 2019 at lightweight. Ygor went 1-1 at the World Championships, first defeating Victor Silverio before being choked by veteran Rodrigo Freitas. Like Levi, Ygor will be making his second attempt at black in 2020 and should be expected to take it up a level.
Rodrigo Freitas (Rodrigo Freitas Jiu-Jitsu) is getting up there in age at 36 years old, but he can still hang with anyone in this division. This is evidenced by his bronze medal from the 2019 Worlds and the aforementioned submission win over Ygor Rodrigues. Freitas is also a three-time American Nationals champ and a Pans bronze medalist.
---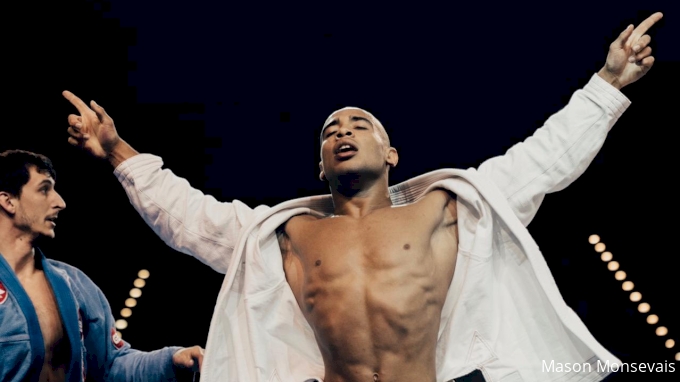 Rookies Who Can Do Some Damage
AOJ athlete Johnatha Alves (Atos) has been one of the most heralded colored belts in recent years, winning Worlds, Pans, and Euros over the last three years at blue, purple and brown belt. His berimbolo is one of the best in the business; he recently used it to get on the back and choke Jamil Hill-Taylor in under a minute at Spyder. His passing is top-notch, too, and he should be considered an instant contender at black belt.
Guthierry Barbosa (Carlson Gracie Team) defeated Alves at Euros in 2019 as brown belts. Guthierry has been competing as a middleweight so far at black belt; he even already has a win over Jaime Canuto at that weight. I think we see him drop back down to lightweight for the major gi tournaments though.
The Cicero Costha team has a strong quartet of competitors entering their first season as black belts in this weight class. Natan Chueng is currently ranked eighth after winning the AJP Rio Grand Slam and CBJJ Sao Paulo Pro. Wilson Moreira was a champion in the colored belts all the way up at super-heavy, he was way undersized though and I suspect he competes at lightweight in 2020. Italo Moura already has a win over Jamil Hill-Taylor at black belt, and Jefferson Guaresi has been terrorizing the no-gi scene in his few months at black belt.
Watch: Johnatha Taps Jamil At Spyder
---
My Take On The Situation
Hard to pick against Lepri here if he comes back. Levi does have that win against him, the recent win against Gabriel Arges shows he can beat anybody as well. I'm picking Johnatha Alves to do big things this year. I don't know if he wins Worlds his first attempt, but I'm thinking he wins at least one major in 2020.