2020 European Jiu-Jitsu IBJJF Championship
2020 Official Gi Season Preview: Female Rooster/Light-Feather
2020 Official Gi Season Preview: Female Rooster/Light-Feather
A look at what to expect in the 2020 gi season at female black belt roosterweight and light-featherweight.
Dec 23, 2019
by Michael Sears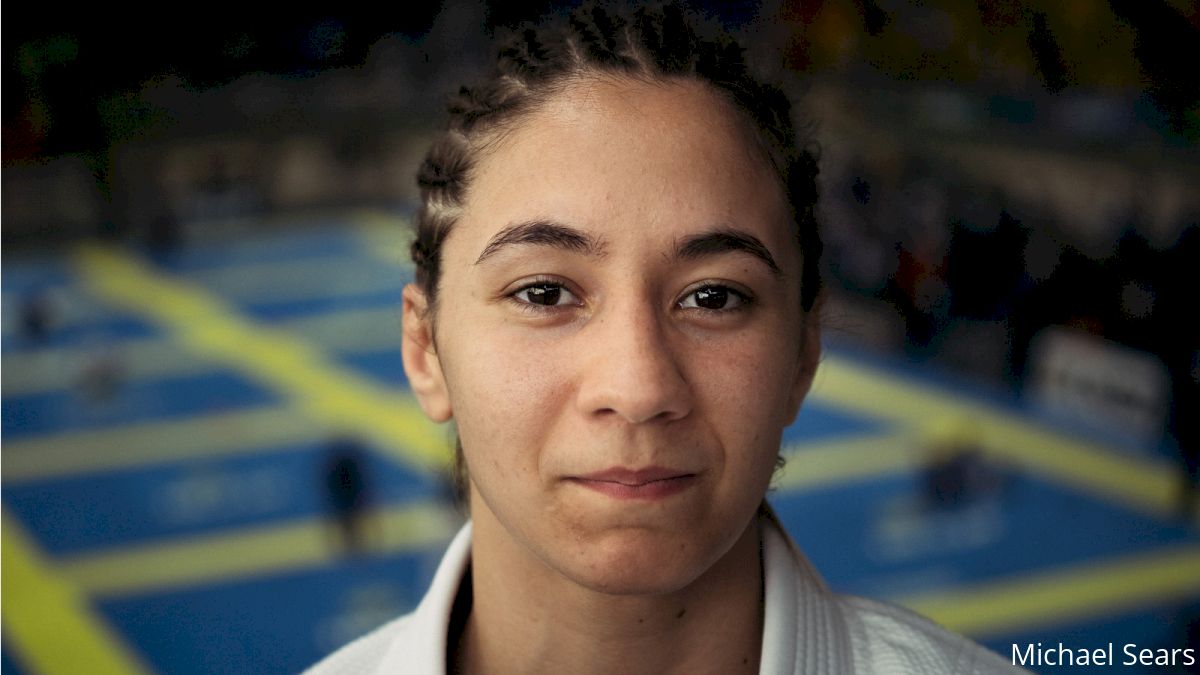 Unlock this article, live events, and more with a subscription!
Get Started
Already a subscriber? Log In
It is just a few short weeks until the 2020 gi season kicks off at the IBJJF European Championship. Once the tournament starts in Lisbon, it's going to be five months of nonstop gi action, running up to the IBJJF World Championship on May 27.
With so little time remaining and so much to cover, I've begun my preseason previews, starting with the male black belt divisions. I've already previewed rooster-light in the male divisions, now I'm going to get started on some of the female divisions.
Previews: Season Dates / Male Rooster / Male Light-Feather / Male Feather / Male Light
I'm going to start with the female rooster and light-feather divisions and work my way up from there. Mayssa Bastos dethroned reigning queen of the roosterweight division Rikako Yuasa in 2019, Mayssa's first year at black belt. Light-featherweight has had five different champions in five years, with Tammi Musumeci winning worlds in 2019.
Here are the rankings heading into the season for the female roosterweight and light-featherweight divisions.
Mayssa Bastos won every IBJJF Grand Slam at rooster (there was no roosterweight division at the Brasileiro) as well as the Abu Dhabi World Pro. The light-featherweight division had a different champ at every IBJJF Grand Slam tournament this year.
Let's get started with the roosterweight division :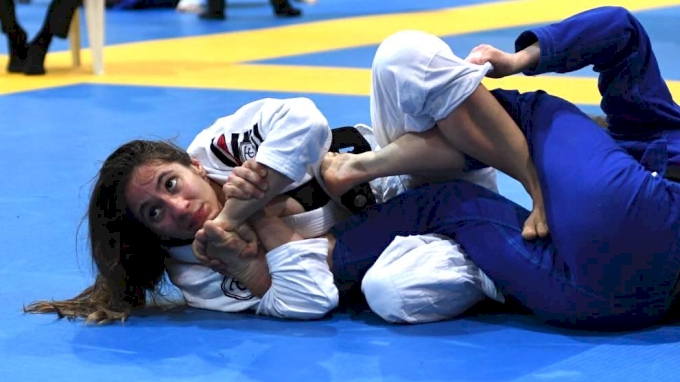 Back-To-Back For Mayssa?
Mayssa Bastos (GF Team) has simply owned this division since being promoted to black belt, winning everything in gi or no-gi at roosterweight for the last year. Mayssa's only losses at black belt have come when moving up in weight; she has looked nothing short of dominant at under 48 kg.
The crown jewel in Mayssa's achievements this year came when she took out four-time IBJJF World champ Rikako Yuasa in the World's final. That was her third victory over Rikako, and the two of them are clearly in a class of their own atop the roosterweight division.
Mayssa looks set up to run this division for the time being. Her berimbolo is relentless, and combined with a punishing pressure passing game on top, she is tough to deal with for anyone at this weight.
Watch: Mayssa Defeats Rikako At Worlds
---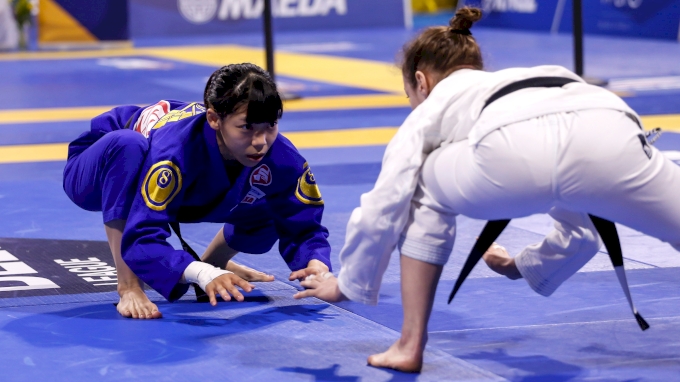 Can Rikako Retake Her Spot Atop The Podium?
Rikako Yuasa (Paraestra) won four straight black belt titles at the IBJJF World Championships headed into 2019. Her attempt for a fifth was thwarted by the rookie Mayssa. However, Rikako wound up in second place in a division she went unchallenged in for years.
Mayssa has had Rikako's number so far in their meetings. Rikako didn't win four IBJJF world titles by accident, though. You would think that finally having a challenger might have rejuvenated her drive to be the best, I'm thinking we see an improved and hungrier Rikako in 2020 with some new tricks up her sleeve.
Watch: Rikako Gets The Sub In 2017 Worlds Final
---
The roosterweight division is essentially a two-woman show right now; let's get to a division with a little more diversity among its challengers, light-featherweight: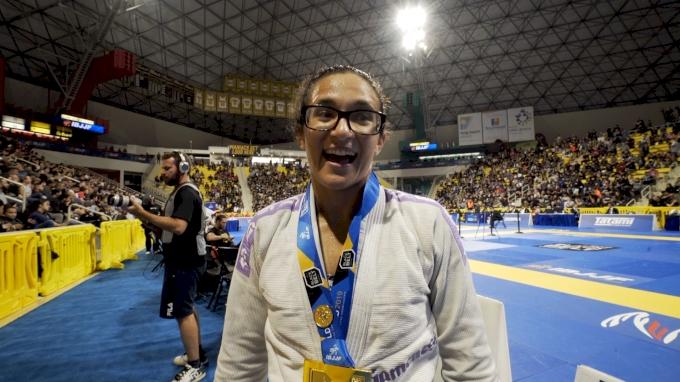 Can Tammi Do It Again?
Women's light-featherweight is an ultra-competitive division; nobody has successfully repeated as champion since Gezary Matuda in 2013-14. After two Pans titles and three times making the podium as a black belt, Tammi Musumeci (Brasa CTA) finally won a long-awaited world title in the gi in 2019.
To do so, she defeated the last three world champs at this weight consecutively, taking out Talita Alencar in the quarters, Gezary Matuda in the semis, and Amanda Canuto (previously Monteiro) in the finals. This division is loaded with talent and it won't be easy to repeat, but Tammi looked better than ever in 2019 and could very well pull it off.
Watch: Tammi Wins 2019 Worlds
---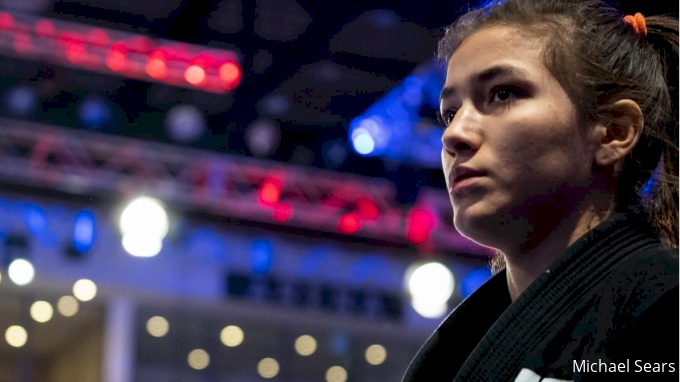 Newcomer Making Waves
Ana Rodrigues (Alliance/Dream Art) has only been a black belt a few months; she won Worlds at brown belt in June. In that short time span she has been terrorizing the division and recently claimed the top spot in our rankings.
Ana has been racking up wins on the AJP tour, defeating Amanda Canuto, Talita Alencar, and Amal Amjahid in the light-featherweight division. She has also taken out the top-ranked athlete in two other female divisions, Mayssa Bastos from roosterweight and Bianca Basilio from featherweight. This division seems to have a new champ every year — maybe it's Ana's turn in 2020.
---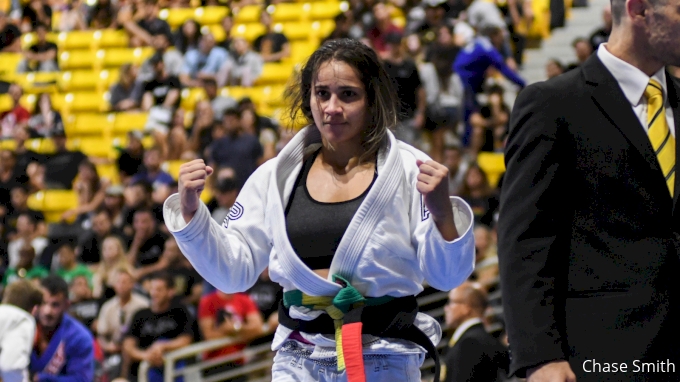 Other Challengers At Under 53 kg
Amanda Canuto (GF Team) was the world champ at this weight in 2018. She won Pans in 2019 before losing a close final to Musumeci in Long Beach. Amanda is also a European and No-Gi Worlds champ in a short black belt career; she's among the favorites any time she signs up in the light-featherweight division.
Gezary Matuda (ATT) is one of the best light-featherweights of all time, with her three titles in the division second only to Leticia Ribeiro with four. Gezary is also a three-time Pans champ and won Euros in 2017. Gezary was right there in 2019, finishing third after losing to Tammi in the semis. This could be the year that she ties Leticia as the most accomplished female light-featherweight in history.
Talita Alencar (Alliance) had an off-year by her standards in 2019, finishing second at Pans and then going down by DQ at both Worlds and the Brasileiro. Talita started off things with a bang in 2017 at black belt, winning Worlds, Pans and the Abu Dhabi World Pro in the same year. She recently looked back to top form at No-Gi Worlds, if she can keep it together for an entire season she can beat anyone in the world.
Amal Amjahid (PAT Academy) won Euros at this weight in 2019. Amal's best performance to date was the 2018 Abu Dhabi World Pro, where she finished first and choked Amanda Canuto in the final. Hailing from Belgium, Amal is a regular competitor at Euros and should be expected to be in Lisbon defending her title in January.