2021 FloGrappling WNO Championship
Mikey vs Kade May Be The Best Potential Matchup At The WNO Championship
Mikey vs Kade May Be The Best Potential Matchup At The WNO Championship
There may be no more exciting potential match than Mikey Musumeci vs Kade Ruotolo at the WNO Championship on September 25-26.
Sep 16, 2021
by Corey Stockton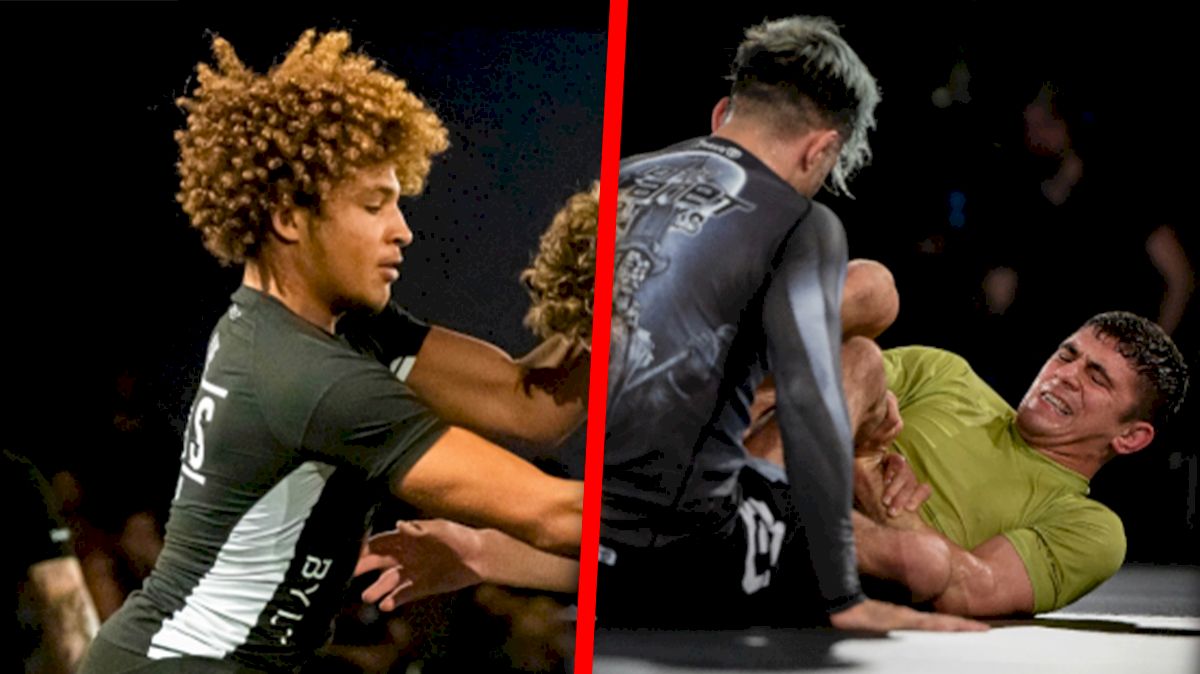 The men's 155 lb division at the WNO Championship has shaped up to be one of the most exciting jiu-jitsu grand prixs in history. Any of the eight men in this stacked division could take home the championship belt, and the $30,000 prize that comes with it.
It's hard to choose a favorite between Mikey Musumeci and Kade Ruotolo. Musumeci has hardly lost a match — gi or no-gi — since 2015. He hasn't lost a single match since 2018 other than two heavyweight matches in which he was giving up 50 or more pounds. He's a clinical positional player with a high submission rate and a newfound love for leg locks.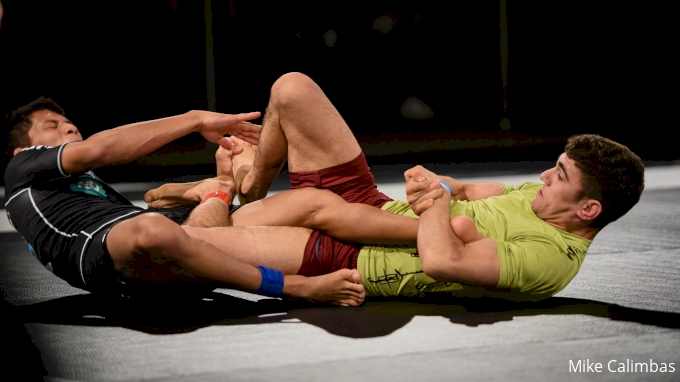 But Atos' Kade Ruotolo could be his biggest threat. Kade has an unstoppable pace and a crafty submission game. He'll force scrambles, aiming to take Mikey out of his strength: his position game. Kade lives in the undefined positions, and could trap Mikey into a firefight there.
It's tough to predict how this matchup would go, but ultimately, it could come down to who imposes their game first. If Kade is able to keep the throttle open, he could find attacks from thin air, and win in nomansland. However, if Mikey is able to tie Kade down and keep the positions stable, he should be able to inch his way toward a finishing position.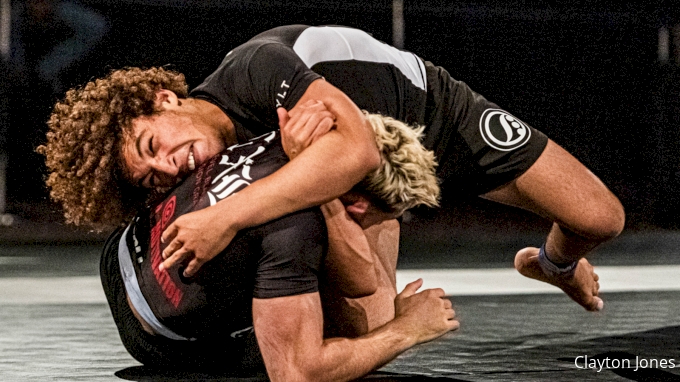 The division is loaded with talented athletes hoping to upset Kade and Mikey in their hopes for WNO gold. Those that could get in the way and steal the throne include the unorthodox and hyperflexible Geo Martinez, the submission sniper Diego "Pato" Oliveira, the relentless Gabriel Sousa, and the aggressive submission hunter Joshua Cisneros.
Two major wildcards will round out the division: Cole Abate and Damien Anderson
Anderson had his career best performance earlier this summer at the Emerald City Invitational, submitting two top-ranked black belts, including Gabriel Sousa. He's relatively unknown among the pack, and could turn heads with another upset or two in this division.
Cole Abate is the youngest man in this division, just 16 years old. The Art Of Jiu-Jitsu standout is 2-0 on WNO, but whoever he is paired up against in the first round will be the toughest challenge of his career. He's been vying for a shot against a top black belt for years, and he'll find his opportunity at the WNO Championship.
---
About the WNO Championships
The WNO Championships will be a two-day event in Austin, TX. Champions will be crowned in five weight classes:
The champion of each division will receive $30,000 and the title of WNO Champion. The runner up and third place winner will also receive cash awards. Each bracket will be double elimination, meaning losers in every round will have an opportunity to wrestle back for third place.
The first three rounds, and each consolation round, will feature 15-minute matches under the WNO ruleset. Each division final will be 30 minutes in the WNO ruleset.
Watch the event live on FloGrappling on September 25 and 26, or get your tickets to watch the event live in person in Austin, TX.
Stay tuned for division announcements and breakdowns now through September 25.