2023 European Jiu-Jitsu IBJJF Championship
Grappling Bulletin: Will We See A Grand Slam In 2023?
Grappling Bulletin: Will We See A Grand Slam In 2023?
Dalpra, Pessanha, Bastos, Duarte, Soares & Andrew are the favorites this year to make history. Plus, Melqui Galvao Jiu-Jitsu's grand opening, and more!
Jan 9, 2023
by Corey Stockton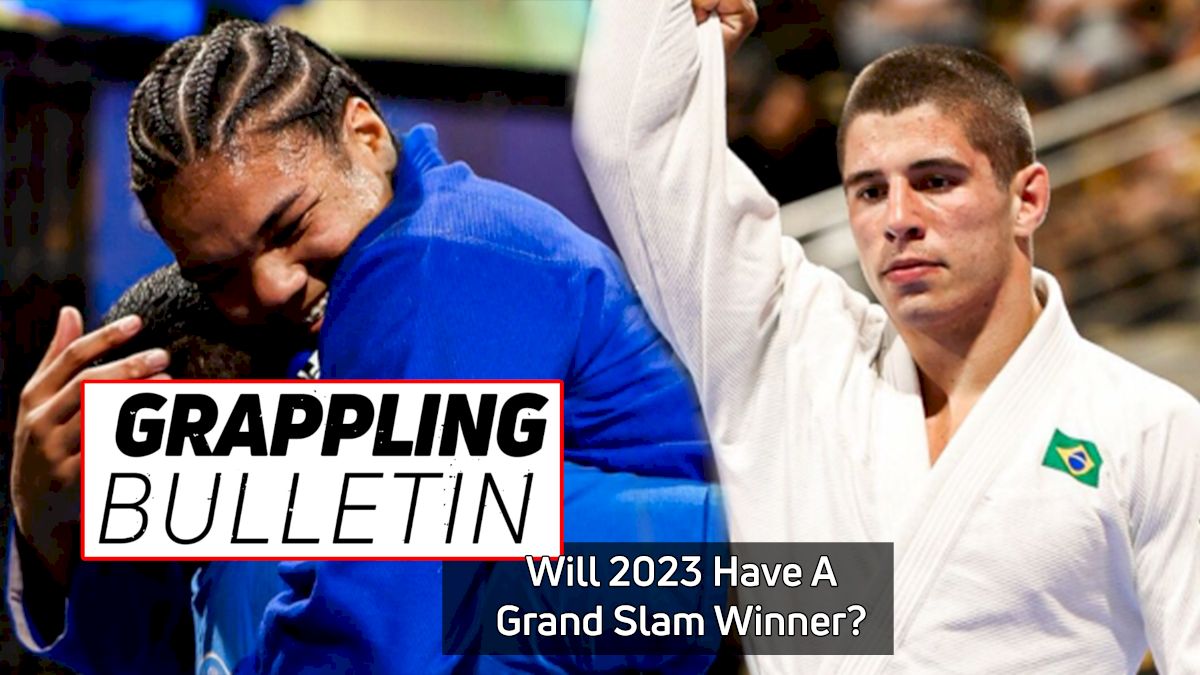 The IBJJF European Championships returns later this month, and with it, the 2023 IBJJF grand slam season. The four major events that make up the grand slam — Euros, Pans, Brasileiros and Worlds — are some of the most renowned in the jiu-jitsu universe. But to win each of them in the same year is a feat that few have ever managed, especially at the black belt level.
Registration is now closed for Euros, meaning the list of athletes who have the chance to complete a grand slam in 2023 has been finalized. That list will become substantially smaller when the tournament concludes.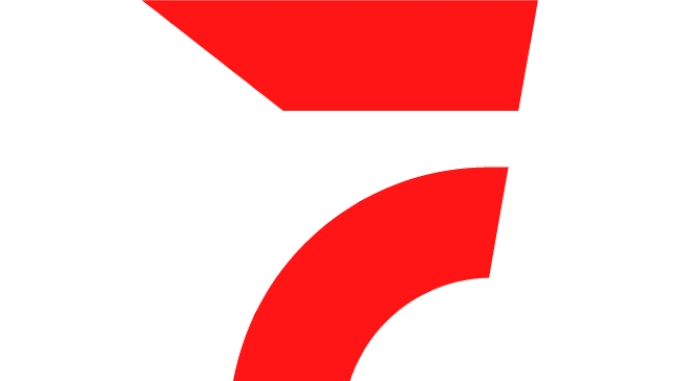 ---
Tune into the Grappling Bulletin Podcast every Monday. Today's show, Season 2 Episode 1, airs at 7 p.m. ET. Watch it on FloGrappling.com or the app, or catch it LIVE on YouTube.
---
The grand slam is perhaps the most prestigious accomplishment in gi competition. It's a feat for an athlete to win just one major tournament in a season, let alone all four.
2022 was a rare year; two athletes clinched the accomplishment. Mayssa Bastos won all four tournaments in the rooster and light featherweight divisions (amid a no-gi campaign where she won ADCC trials). Gabi Pessanha earned a title still more difficult, the double grand slam, winning each of the four tournaments in both super heavyweight and absolute categories. She's the first black belt in history to do so.
Only a few other black belts in history have managed the feat: Rafael Lovato Jr., Rubens 'Cobrinha' Charles and Tayane Porfirio.
But a few athletes could blow the record books wide open in 2023 if they decide to pursue the grand slam this year.
Pessanha, for one, is poised to do it again. She's one of the most dominant female competitors of all time, boasting a record of 108-6 since earning her black belt in 2019. In that time, only two athletes have defeated her: Yara Soares and Tayane Porfirio. Neither of those athletes are registered to stand in her way at Euros. But one of the breakout stars of 2022, Amy Campo, could give her trouble. Campo kept within two points of Pessanha in their 2022 Worlds final.
Art Of Jiu-Jitsu star Tainan Dalpra could be the frontrunning male to complete the grand slam in 2023 if he decides to pursue it. In his first two seasons as a black belt, Dalpra went undefeated in IBJJF competition, his only black belt loss came to Mica Galvao in 2021 at EUG.
His iconic passing game, paired with his affinity for submissions, has made him unstoppable thus far on the IBJJF stage. In 2022, Dalpra won Euros, Pans and Worlds, but did not travel to Brazil to check the fourth box on his grand slam passport.
Dalpra's teammate, Thalison Soares, has already accomplished a grand slam at every colored belt level. In 2022, he became the first athlete to win both gi and no-gi worlds at every belt level. If the roosterweight, decides successfully pursues all four tournaments this year, he would set himself apart on an already small list of grand slam winners, becoming the first athlete to grand slam at every rank blue to black.
Mayssa Bastos has been one of the top grapplers in the world for years, and could look to repeat her four-title run. So could budding rival, Anna Rodrigues, who teased a move to featherweight last year, and has made the jump according to her Euros registration. In 2022, Rodrigues, like Dalpra, won Euros, Pans and Worlds but skipped Brasileiros.
Perhaps the most underrated athlete in line for a grand slam is Fellipe Andrew. The Alliance submission machine has now captured four Euros gold medals. He won his weight category in 2019, then took the absolute in 2020, and rounded it off with a double gold in 2022. He's even more accomplished at Pans, where he had a nearly identical event record, plus a double gold outing in 2021.
Andrew's resume also includes a 2018 gold medal at Brasileiros and a 2021 default gold from the Worlds absolute; it was forfeited by Felipe Pena who was stripped for doping sanctions.
Don't overlook Kaynan Duarte, who has claimed titles at Brasileiros, Pans and World titles in years past. This year, he's the hands down favorite in the nine-deep super heavyweight division at Euros.
The status that comes with accomplishing a grand slam is in its testament of consistency. Just one mistake at any of these tournaments which span a six month period can ruin an athlete's run. One injury can sideline a competitor, taking them out of contention.
But if an athlete can have a consistently perfect season in which they run through brackets across the world, they can write their names on the mostly blank pages in the history books.
---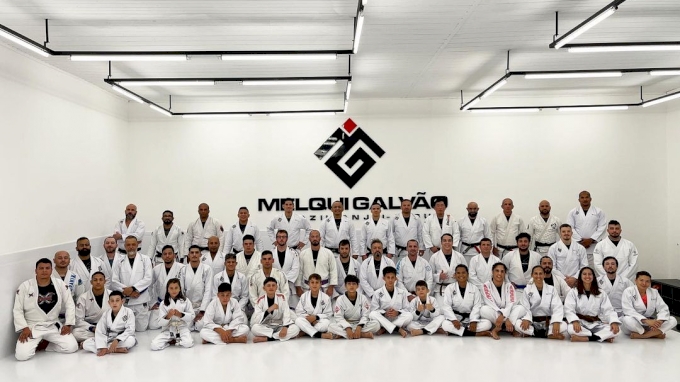 Melqui Galvão Jiu-Jitsu Grand Opening Tonight
Melqui Galvão opened his new academy in Jundiaí, São Paulo, last week, and dropped huge news about his team's future. Galvão and his young group of champions split ties with Fight Sports, which they had represented since 2021.
Galvão students will now register under Melqui Galvão Jiu-Jitsu in IBJJF competition, beginning with the 2023 IBJJF European Championships, in which the team has three athletes registered — all black belts.
The school has been operational in the past few days, and this evening, Galvão will unveil a second mat space which will serve as the mat for professional athletes.
Galvão has described his new academy as a jiu-jitsu college, where he intends for athletes to study jiu-jitsu, strategy, marketing, English and other skills which bolster success on and off the mat.
The two-story academy includes dorms for professional athletes and a hostel for visitors.
The grand opening of the second mat space is scheduled for tonight at 8 p.m. local time. Stay tuned to FloGrappling for video footage from the opening.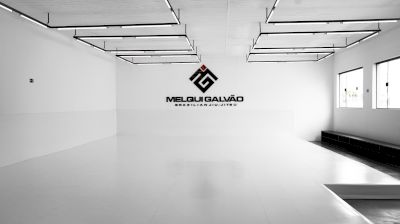 ---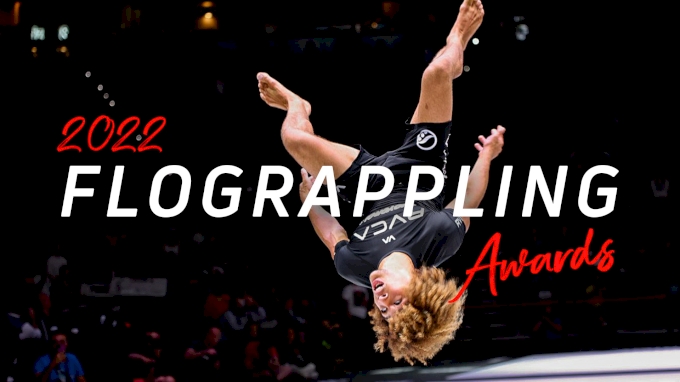 2022 FloGrappling Award Winners To Be Announced Thursday
The votes are in! On Thursday at 4 p.m. ET, we'll announce the winners of the 2022 FloGrappling Awards.
It was difficult to narrow down a final list of nominees in any of the five categories; but we got there, and the fans came out in droves to try and push their favorites ahead.
In case you missed it, here are the nominees for each category:
---
Upcoming Events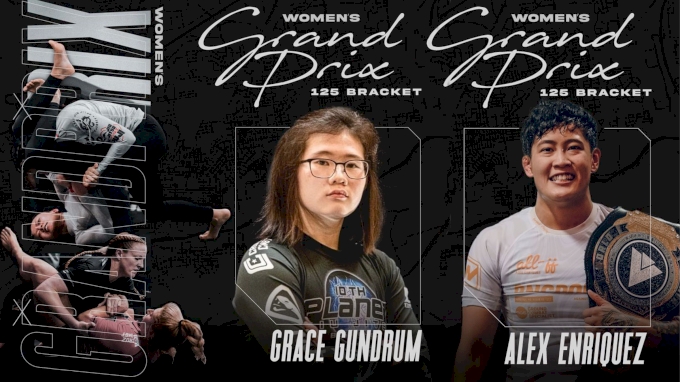 Grace Gundrum, Alex Enriquez & More Set For Finishers 18
Finishers Sub-Only is set to host its first event of the season, a women's 125 lb grand prix, on January 15. The Finishers 18 Grand Prix will feature a double round robin format; the eight women invited will be split into two groups within which they will compete for a spot in the final.
While event organizers have not yet made the brackets public, it stands to reason that the two likely favorites, Alex Enriquez and Grace Gundrum will be separated.
10th Planet's Gundrum, the no.2-ranked grappler at 115 lbs, has been on hiatus since September 2021, when she took second place at the WNO Championships. She has a prodigious reputation; the youngest female American to earn a black belt has earned her place in the spotlight in her brief tenure at top ranks. She has a 6-0 Finishers record.
During Gundrum's hiatus, Atos Atlanta's Enriquez has paved her own way. The no.5-ranked flyweight is Finshers' 125 lb champion; and she recently won her first major IBJJF major title, capturing gold at No-Gi Pans in 2022 with a submission in the final.
Both Gundrum and Enriquez have backgrounds in wrestling, which only adds to their sharp submission skills. In the round robin format, viewers will have plenty of chances to watch these stellar athletes work.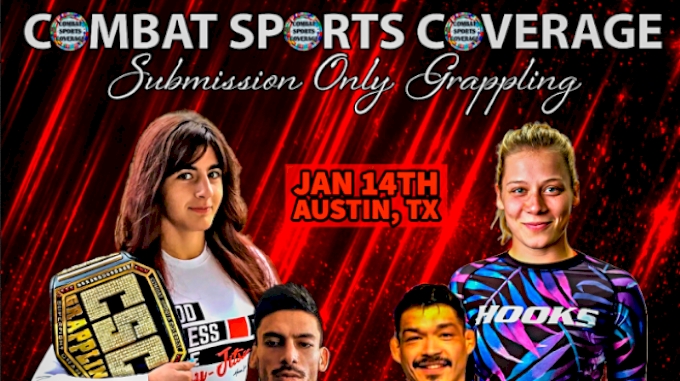 Helena Crevar To Take On Purple Belt No-Gi World Champ
Fresh off the news that the 15-year old standout has joined New Wave Jiu-Jitsu, Helena Crevar will face purple belt no-gi world champion Nora Schultz at Combat Sports Coverage on January 14.
Crevar, the CSC champion, has made a name for herself knocking off decorated opponents in gi and no-gi competition alike. The blue belt recently moved to Austin, TX, to train under the instruction of John Danaher and Gordon Ryan.
Schultz, a German athlete training in Australia, has proven herself as a deserving opponent for Crevar. At No-Gi Worlds, she submitted each of her opponents in her weight division and the open to capture double gold.
Hear from Nora Schultz at the No-Gi Worlds Podium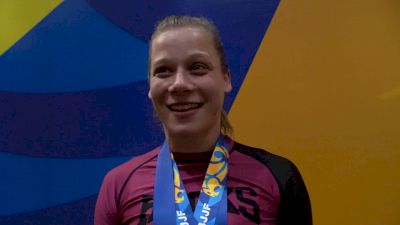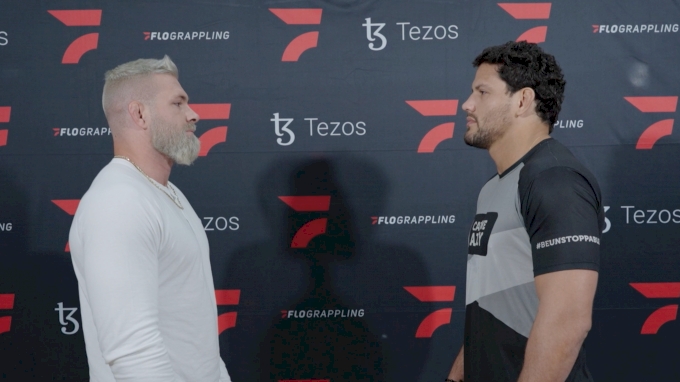 Gordon Ryan vs Felipe Pena IV less than 2 months away
We're just 47 days away from the rematch — the fourth installment — of the biggest rivalry in grappling. Felipe Pena remains ahead in the history of the matchup; he submitted Ryan in 2016, then defeated him in the ADCC absolute final in 2017. But Ryan has the most recent victory, a verbal submission at the 44-minute mark of their no-time limit match last August.
Pena has spent a portion of his camp training at Atos with Andre Galvão, Kaynan Duarte and others.
The rematch, which will be on Tezos WNO on February 25 in Costa Mesa, CA, is already shaping up to be one of the biggest matches of 2023. Tickets for the event are already sold out, but you can watch it live on FloGrappling.
The rest of the card will be announced soon.
---
ICYMI: Top Headlines From Last Week