2020 European Jiu-Jitsu IBJJF Championship
2020 Official Gi Season Preview: Male Middleweight
2020 Official Gi Season Preview: Male Middleweight
A look at what to expect in the 2020 gi season at male black belt middleweight.
Dec 26, 2019
by Michael Sears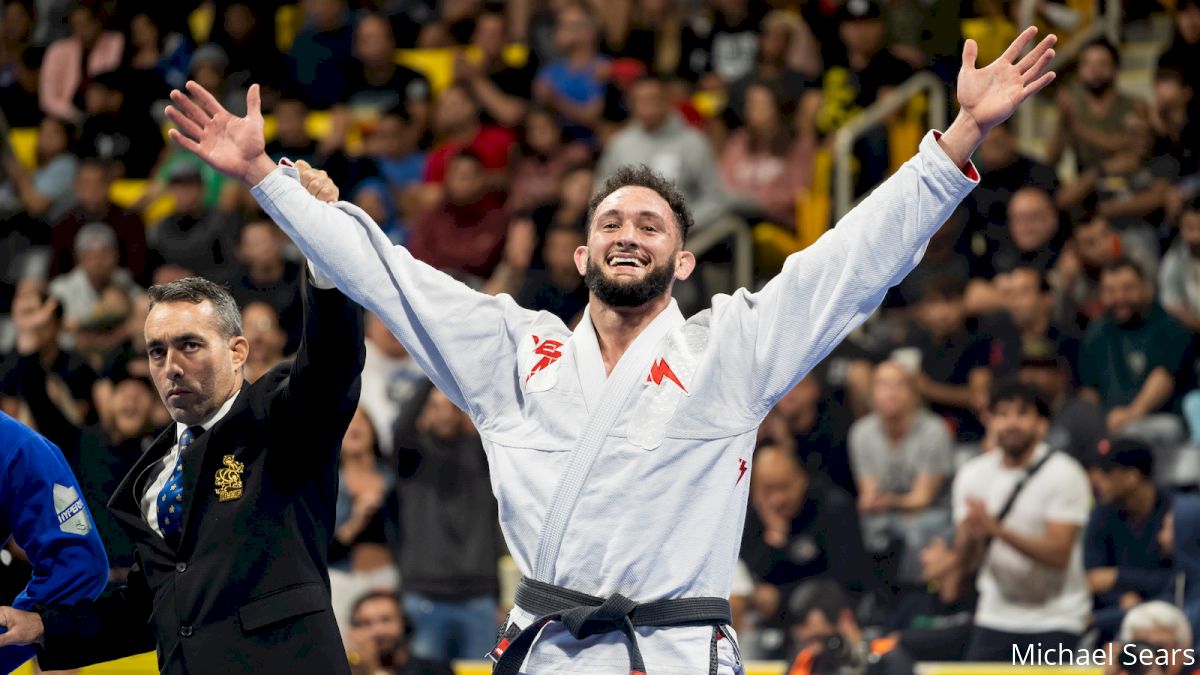 Unlock this article, live events, and more with a subscription!
Get Started
Already a subscriber? Log In
It's gi season time, we're less than a month away from things kicking off at Euros. I'm pretty deep into season previews for 2020, now it's time to get to one of my favorites, the middleweight division.
First, you might want to check out some of the previews already released: Season Dates / Male Rooster / Male Light-Feather / Male Feather / Male Light / Female Rooster and Light-Feather / Female Feather and Light
The middleweight division is always one of the deepest in the sport, the entire twenty five athletes in the rankings have made the podium at major tournaments in their career. There are still four former World champs at middleweight actively competing, and ten athletes in the middleweight rankings who have been on the Worlds podium.
Here is the top 25 athletes in the rankings heading into 2020 -
| | | | |
| --- | --- | --- | --- |
| Rank | Name | Team | Country |
| 1 | Gabriel Arges | Gracie Barra | BRA |
| 2 | Isaque Bahiense | Alliance | BRA |
| 3 | Manuel Ribamar | Rodrigo Pinheiro | BRA |
| 4 | Marcos Tinoco | Alliance | BRA |
| 5 | Jaime Canuto | GF Team | BRA |
| 6 | Ronaldo Junior | Atos | BRA |
| 7 | Otavio Sousa | Gracie Barra | BRA |
| 8 | Mauricio Oliveira | GF Team | BRA |
| 9 | Michael Liera Jr | Atos | USA |
| 10 | Guthierry Barbosa | Carlson Gracie | BRA |
| 11 | JT Torres | Atos | USA |
| 12 | Tommy Langaker | Kimura | NOR |
| 13 | Diego Ramalho | ZR Team | BRA |
| 14 | Claudio Calasans | Atos | BRA |
| 15 | Andris Brunovskis | Atos | LTU |
| 16 | Vitor Oliveira | GF Team | BRA |
| 17 | Yago de Sousa | NS Brotherhood | BRA |
| 18 | Dante Leon | GF Team | CAN |
| 19 | Jonnatas Gracie | Atos | BRA |
| 20 | Alexandre Joaquim | Atos/Calasans | BRA |
| 21 | Matheus Luna | Checkmat | BRA |
| 22 | Hugo Marques | Soul Fighters | BRA |
| 23 | Max Lindblad | Checkmat | SWE |
| 24 | Felipe Cesar Silva | Unity | BRA |
| 25 | Wellington Luis | NS Brotherhood | BRA |
These were the podiums at middle for the IBJJF Grand Slam tournaments in 2019 -
Worlds
1 - Gabriel Arges de Sousa - Gracie Barra
2 - Isaque Bahiense Braz - Alliance
3 - Jaime Soares Canuto - GF Team
3 - Marcos Vinícius da Silva Tinoco - Alliance
Pans
1 - Isaque Bahiense Braz - Alliance
2 - Otavio Ferreira de Sousa - Gracie Barra
3 - Jaime Soares Canuto - GF Team
3 - Michael Remigio Liera Jr. - Atos JJ International
Bras
1 - Otavio Ferreira de Sousa - Gracie Barra
2 - Claudio Calasans Camargo Júnior - Atos Jiu-Jitsu
3 - Marcos Vinicius de Oliveira Martins - BARBOSA JIU-JITSU
3 - Ronieri Pinto da Silva - NS Brotherhood International
Euro
1 - Isaque Bahiense Braz - Alliance
2 - Tommy Lilleskog Langaker - KMR BJJ KIMURA
3 - Andris Auseklis Brunovskis - Atos Jiu-Jitsu
3 - Michael Remigio Liera Jr. - Atos Jiu-Jitsu
Alright, now let's get started, here is your official 2020 gi season preview for middleweight -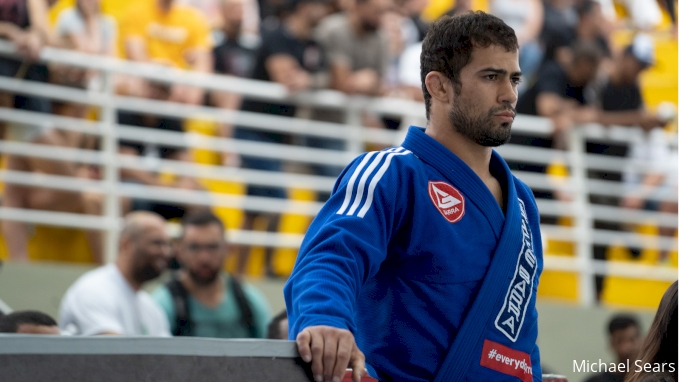 Barra Looking To Continue To Run Middle In The 20's
The Gracie Barra team took home five world titles in the past decade, with Gabriel Arges winning two of the last three and Otavio Sousa contributing another three. Arges took out 2018 World champ Isaque Bahiense in a close final at the 2019 Worlds. Gabriel had no easy road to Worlds, beating Dante Leon, Claudio Calasans and Marcos Tinoco just to make that final against Bahiense.
Arges has the potential to be in all-time great in this division. In the four years he's been at black belt he has the two world titles, a closeout where he took silver with Otavio, two Abu Dhabi World Pro golds and has finished first at both Pans and Euros. His only losses in the last two years at 82 kg were a DQ to Tommy Langaker and referee decision to Manuel Ribamar, Arges is the elite at middle and might be ruling the division for years to come.
Otavio is still a force in the division as well. He finished second at Pans this year to Bahiense, and won the Brasileiro when Claudio Calasans was DQ'd with a fourth penalty in the final. Otavio is also a two-time Pans champion and finished third at Worlds three times. He went down in the quarters at Worlds this year to Jaime Canuto by advantage but is still one of the contenders at middle.
Watch: Arges Wins 2019 Worlds
---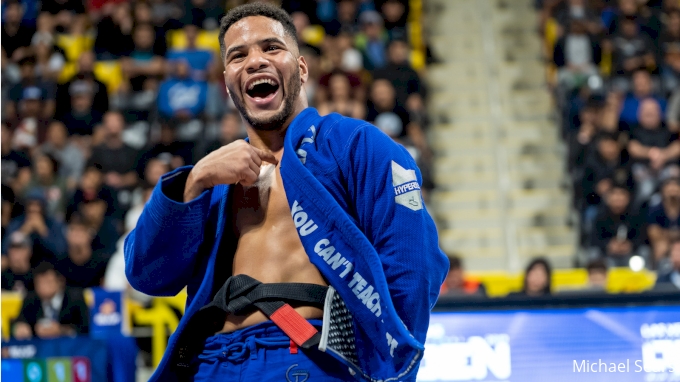 Alliance Duo Always In The Mix
Dream Art Project leader Isaque Bahiense was the World champ at middle in 2018. He was having a terrific 2019 year heading into Worlds after winning Euros and Pans as well. At Worlds he started off strong, defeating JT Torres 4-2 in the quarters and submitting Jaime Canuto by toe hold in the semis.
In the final he was matched up with Arges, who had defeated Isaque in their two previous meetings. Gabriel earned a last second advantage to take that gold medal and go up 3-0 in their series. Both athletes have a strong 50/50 game, with Arges however getting the best of Isaque in their exchanges so far. Isaque has proven he can beat everyone else at middle, figuring out Arges is the last step for him to take over this division.
Marcos Tinoco of Alliance Marcelo Garcia has been on the podium at Worlds four years in a row, with three bronze medals and a silver. Three of those years he fell to Arges, twice by submission. Tinoco so far has clearly been one of the best middleweights in the world consistently, whether he can get over that hump and reach the top of the podium in the pyramid is the question.
Watch: Isaque Wins 2019 Euros
---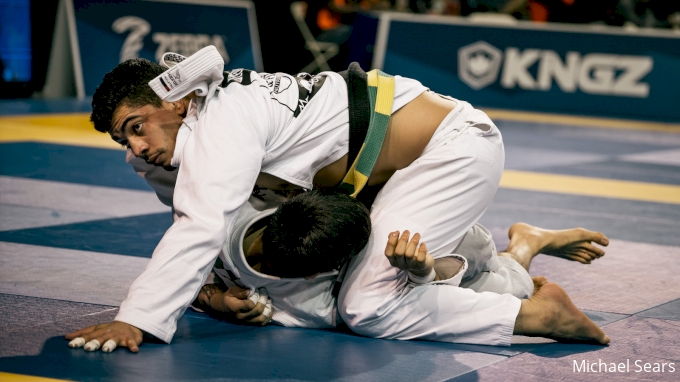 Emergence Of Riba
Manuel RIbamar (Rodrigo Pinheiro) was on the brink of success for his first three years at black belt, always falling just short at the major tournaments. Since his win at World Series of Grappling in 2018 though he has been on a roll, earning victories over all the big names in the division.
Ribamar defeated Arges in that WSOG run, and has wins in his career over seven of the current top ten at middleweight. He recently defeated Isaque, Tinoco and Ronaldo Junior in his AJP Los Angeles gold medal performance. He went down by armlock to JT Torres in the Worlds quarterfinals this year, but is right there and should contend for the world title in 2020.
Another athlete to look out for is Ribamar's longtime teammate at NS Brotherhood Yago de Souza. Yago had an amazing rookie year in 2016, winning Euros and Pans before finishing third at Worlds. He has since struggled with injuries and been inconsistent, but if healthy is a definite contender for the world title.
Watch: Ribamar Taps Calasans At Pans
---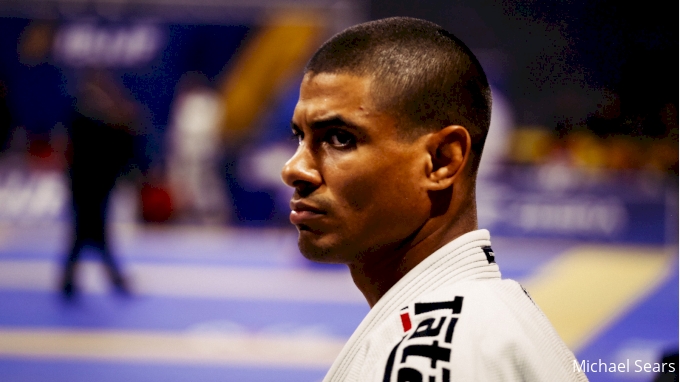 Atos Has An Army At Middle
The Atos team has an embarrassment of riches in the middleweight division, with six athletes currently ranked in the top 25. They are led by veterans Claudio Calasans, JT Torres and Michael Liera, along with a trio of young talent that should do damage in 2020.
Calasans was the world champ at middleweight in 2015, and at 36 years old still finished second at Brasileiro in 2019. Calasans is most likely nearing the end of his competitive career at the adult level, but the two-time Pans champ is not going to be an easy out for anyone.
JT Torres has been on the Worlds podium three times and won Pans twice as a black belt. At Worlds this year JT had a tough draw, submitting Manuel RIbamar in his first fight before going down 4-2 to Isaque in the quarters. Coming off a second ADCC title in No-Gi, JT is looking sharp and as good as ever.
Michael Liera recently relocated to Denver to open an academy, meaning that none of these three vets mentioned is training at Atos HQ full-time anymore. Michael is a European and Pan champion at black belt, and has been looking great lately on the Fight to Win circuit. Entering his sixth season at black belt at just 26-years-old, now might be the time for Liera. Liera finished third at both Pans and Euros in 2019.
The other three ranked athletes coming out of Atos are youngsters Ronaldo Junior, Jonnatas Gracie and Alexandre Joaquim. Both Ronaldo and Jonnatas won brown belt Worlds in 2019, Ronaldo at medium-heavy and Jonnatas at middle. They are two of the more heralded prospects in recent years and should be contenders right out of the gate. Joaquim is a pupil of Calasans, he's been tearing it up in Brazil and recently won the South American title.
Watch: Ronaldo Junior Wins Double Gold At Long Beach Open
---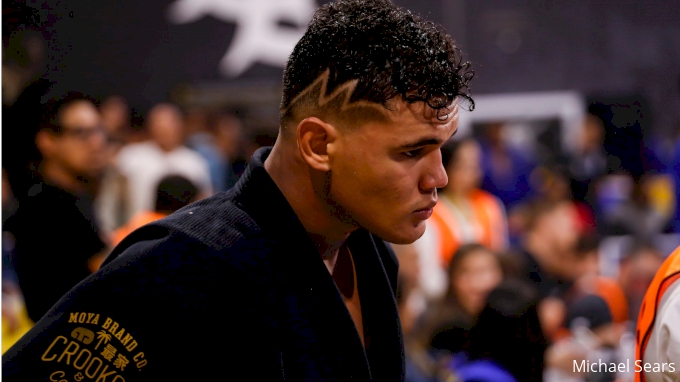 GF Team Rolling Deep
GF Team also has a wealth of talent in the division, with four athletes currently ranked in the top 25. Vitor Oliveira has signed up for Euros at lightweight and informed me he will be doing the 2020 season down at light. They are led at middle by Jaime Canuto, who has made the podium at Worlds three straight times at black belt.
Jaime has finished third at Worlds three years in a row, falling to Arges in the semis in 2017 and then back-to-back years to Isaque. Jaime has looked sharp in the gi lately, beating three tough opponents to win the AJP Los Angeles and also dominating Edwin Najmi in a Fight to Win match.
Dante Leon had a breakout year in 2019, that success was all in no-gi however. While he is more known for his no-gi game at the highest level, Dante was a very successful competitor in the gi at the colored belts as well. Dante went down in the second round to Arges at Worlds this year. Arges and Isaque have both given Dante problems in the gi at black belt so far, slowing the game down and neutralizing his deadliness in the scrambles.
Even with all of those accolades, the most dangerous out of the three athletes from GF Team might be Mauricio Oliveira. Mauricio was a stud at the colored belts, winning Worlds in three consecutive years at blue, purple and brown belt before being promoted to black belt at 20 years old. Mauricio then took 2019 off from competition, before returning at the New York Pro and defeating Levi Jones-Leary. An extremely aggressive guard passer and smart competitor, Mauricio should be a big problem in 2020.
Watch: Jaime Defeats Edwin At F2W
---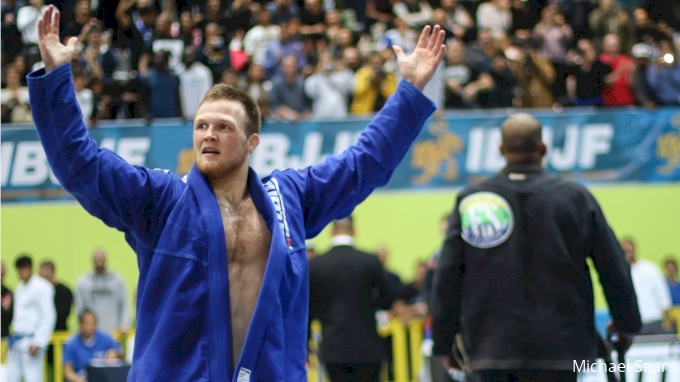 Viking Invasion
Tommy Langaker and Espen Mathiesen of the Kimura team ran wild at the 2018 Worlds, hitting back takes on some of the biggest names in their divisions and reaching the podium at black belt in their rookie years. Tommy was at middle then and Espen at light, but after a year off Espen is planning to compete at middle in 2020.
These guys are both back take masters and have submitted some of the best. Tommy's run to the final in 2018 was incredible, getting the DQ on Arges when he fled the mat in a choke and then also finishing Tinoco. Espen took the back and choked Edwin Najmi during his run at lightweight at that Worlds.
Both of these young Norwegians have also won the Abu Dhabi World Pro during their short careers at black belt. While they might not fight as tactically in the points game as others in the division, their back takes are on another level and they're always a threat to get the finish. With both vikings in the same weight in 2020 they are going to be trouble.
Watch: Tommy Wins 2019 Abu Dhabi World Pro
---
My Take On The Situation
This division is insane. There are probably 15 guys I could see becoming world champ in 2020. Arges and Isaque's strategic minds and tactics typically separate them from the pack. I'm thinking if anyone disrupts that balance it will be one of the newcomers, Mauricio Oliveira, Jonnatas Gracie or Ronaldo Junior.