Unlock this article, live events, and more with a subscription!
Get Started
Already a subscriber? Log In
The 2020 gi season is right around the corner, with things kicking off on January 20th at the IBJJF Euros. There's a lot to talk about heading into the season, I've already knocked out a few division previews, up next are women's middleweight and medium-heavyweight.
Previously released season previews: Season Dates / Male Rooster / Male Light-Feather / Male Feather / Male Light / Male Middle / Male Medium-Heavy / Female Rooster and Light-Feather / Female Feather and Light
The women's middleweight division has been dominated over the last three years by Ana Carolina Vieira, while medium-heavyweight has had a different world champion in five consecutive years.
Here are the current rankings at middle and the rankings at medium-heavy, let's get started with their Official Gi Season Previews.
Women's Middle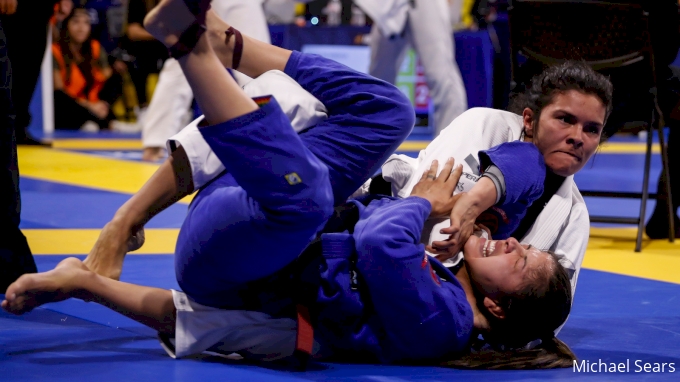 It's Baby's Division
Ana Carolina Vieira (GF Team) has won Worlds in this division three years in a row, and she has done it in dominant fashion. She has won by submission in the Worlds final back-to-back years, with a 12-0 win in her first final in 2017. She also has Pans and Abu Dhabi World Pro gold in her collection after three years at black belt.
Ana has looked untouchable so far, but there is a crop of new black belts that could challenge her more than she has been so far at black belt. Before anyone steps up and does it that is just speculation though. It's a safe bet that Ana doesn't just win whatever she enters, she's going to win big on points or by submission.
Watch: Ana Carolina Wins Third World Title
---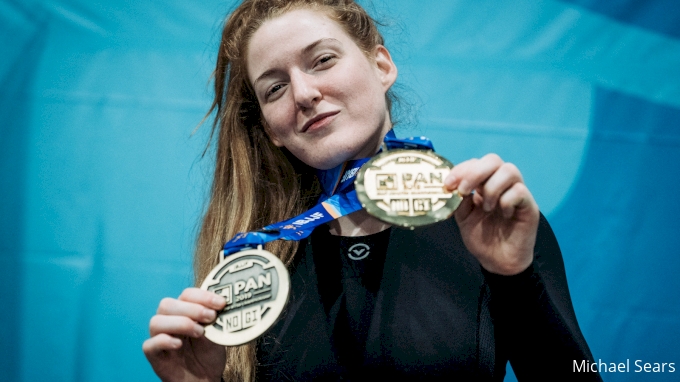 Who Can Challenge Her
Laurah Hallock (GF Team) finished second to Ana at both Pans and Worlds in 2019. Neither of those matches were close though, there is clearly still some distance between them. Hallock has established herself as the best of the rest though, she even put in a double gold performance recently at No-Gi pans as well.
Thamara Ferreira (Cicero Costha) won just about everything at brown belt, winning Worlds, Euros and the Brasileiro over the last couple years. Thamara has been competing against the best already in AJP competition in the mixed brown/black divisions with success.
Checkmat has a trio of strong competitors at this weight. Samantha Cook was the European champ in 2019, and Raquel Canuto finished second in 2018. Catherine Perret took third at Worlds in 2018 and should do some damage in the division.
Julia Boscher (Double Five) is another new black belt to look out for in this division. She finished third at brown belt Worlds in 2019, losing to Thamara, and also won the open class at Brasileiro.
Renata Marinho (Alliance) was a brown belt world champ in 2017. So far at black belt she has made the podium at Euros and the Brasileiro, but has yet to break through at Worlds. 2020 could be the year she takes it to the next level.
Jessica Swanson (Soul Fighters) is another brown belt world champ that should be expected to take it up a notch in 2020. She finished second to Ana Carolina at the 2018 Abu Dhabi World Pro.
---
Medium-Heavyweight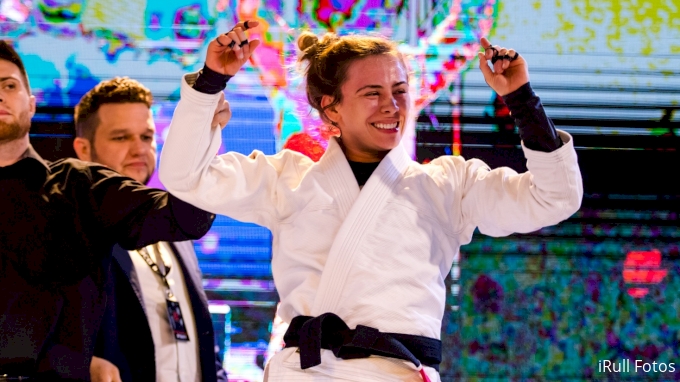 Andressa Trying To Repeat
Andressa Cintra (Gracie Barra) pulled off what most would have considered a major upset when she took Luiza Monteiros back in the 2019 Worlds final and won her first world title. That was her first major title as a black belt, she had won Worlds at both purple and brown belt though.
Things will be different for Andressa this time around. She will be the returning world champ, the one that all the other girls are training for. No woman has won back-to-back titles in this division since Ana Laura Cordeiro in 2014-15, it's not going to be an easy task. Andressa put together an incredible run in 2019 though, took out the best and proved she's the elite currently at medium-heavyweight.
Watch: Cintra Wins 2019 Worlds
---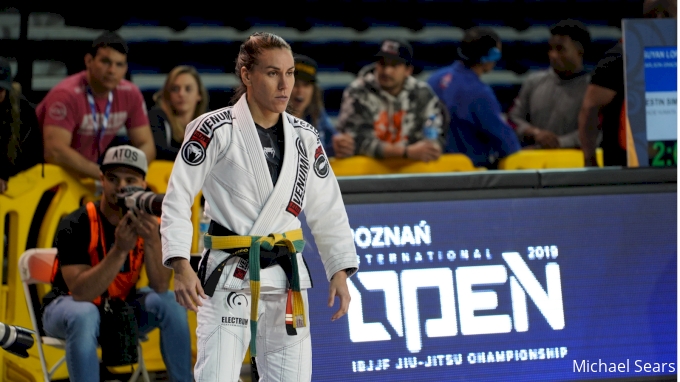 Luiza Looking For A Third
Luiza Monteiro (Atos) is a two-time world champ at black belt, first winning at middleweight in 2015 and then down at lightweight in 2017. She attempted to win a world championship in a third weight class in 2019, but was stopped in the final by the aforementioned Andressa Cintra.
Luiza is simply one of the most dominant women in the game. Besides the Worlds silver medal, she won Pans and Euros in 2019. She also won the AJP Queen of Mats Rio recently and is one of the favorites at this weight heading into 2020.
Watch: Luiza Monteiro 2019 Pans Final
---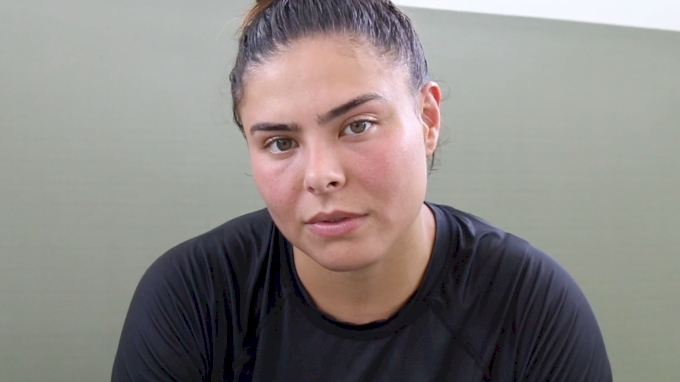 Contenders At Medium-Heavyweight
Monique Elias (Alliance) was the world champ at middleweight in 2016, and has also finished third in the world three times. Monique finished second at Pans this year, losing to Luiza in the final.
Melissa Cueto (Zenith) finished third at both Worlds and the Brasileiro and should be expected to be on the podium again in 2020, can she break through and reach the top at a major this time around is the question.
Maggie Grindatti (Fight Sports) was the 2019 world champ at this weight as a brown belt. Maggie was one of the most dominant female colored belts over the last couple years and can be expected to contend immediately at black belt.
Vedha Toscano (Checkmat) is another first year black belt in this division. Vedha recently claimed her first black belt world title already at No-Gi Worlds and along with Maggie should challenge for the title in her first attempt.
---