Unlock this article, live events, and more with a subscription!
Get Started
Already a subscriber? Log In
It's gi season time, with things kicking off January 20 at the IBJJF European Championships. The women's divisions should be more exciting than ever this year. I've previewed the first six weights and now it is time for heavyweight and super-heavyweight.
Already released season previews: Season Dates / Male Rooster/ Male Light-Feather / Male Feather / Male Light / Male Middle / Male Medium-Heavy / Female Rooster and Light-Feather / Female Feather and Light / Female Middle and Medium-Heavy
These are the final two women's black belt previews, with only three male black belt divisions to sort out still. There are several black belt world champs who should be active between the two weights, with some exciting new black belts as well.
Here are the rankings at heavyweight, and these are the rankings at super-heavyweight; let's get started on the Official Gi Season Previews.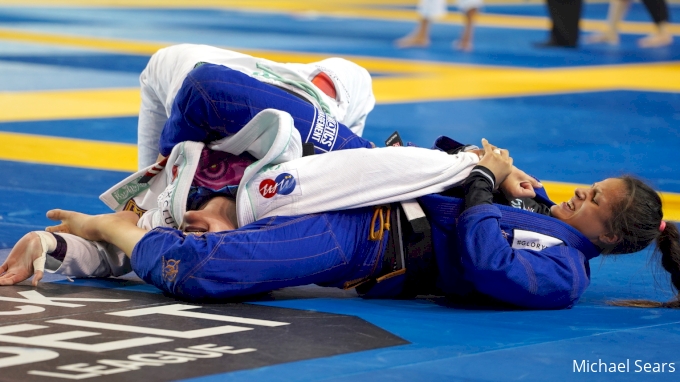 Heavyweight
Nathiely de Jesus (Rodrigo Pinheiro) won double gold at the Worlds in 2019, her fourth and fifth titles in three years as a black belt. Nathi also won Pans and Euros this year and is the No. 1-ranked P4P female in the gi. Her only blemishes in 2019 came to Gabi Garcia in the Pans open class, a loss she later avenged, and twice to brown belt Gabi Pessanha in the AJP brown/black belt divisions. Pessanha is now a black belt and I will get to her soon. Nathiely is the cream of the crop for now at heavyweight — five titles in three years is insane.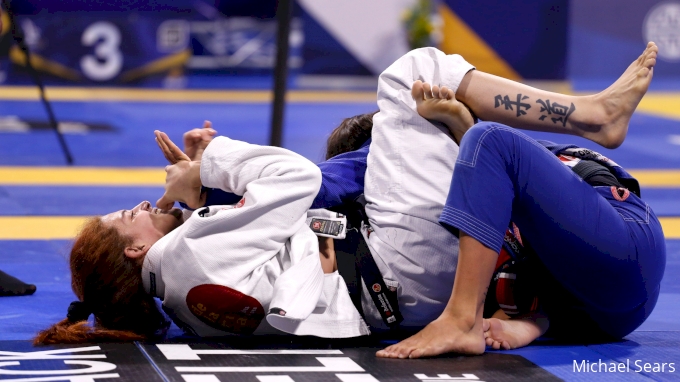 Claudia do Val (Double Five) has won three world titles in three years, at medium-heavy, heavy, and lastly at super-heavy. Super-heavy is definitely not her natural weight, though, and with a new crew of dangerous super-heavyweight black belts I think she goes back down. Before the Worlds Claudia finished second at both Euros and Brasileiro this year, but she bounced back to win another World title in June.
Watch: Claudia Wins By Sub In Worlds Final
Fernanda Mazzelli (Striker JJ) is another three-time world champ, last winning Worlds in 2016 in the heavyweight division. Mazzelli won Brasileiro and finished second at Worlds this year in the heavyweight division.
Talita "Treta" Nogueira (NS Brotherhood) was the medium-heavyweight world champ back in 2011. She finished second at Pans and third at Worlds in 2019.
Kendall Reusing (Gracie Barra) is a first-year black belt with a lot of potential. She recently closed out her weight and the open class with Jessica Flowers at No-Gi Worlds and should shake things up a little in this division.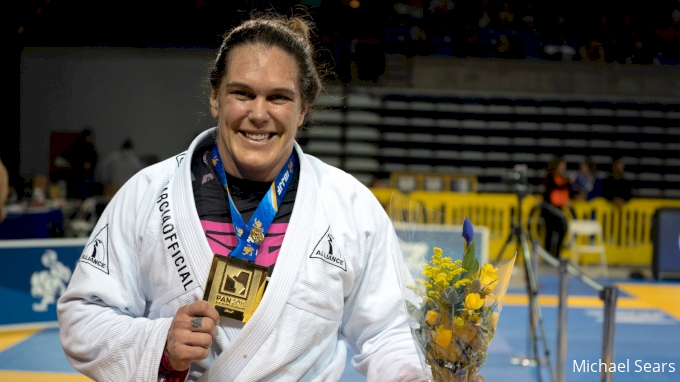 Super-Heavyweight
Six-time IBJJF world champ Gabi Garcia (Alliance) made a comeback in 2019 to gi competition, winning double gold at the Pans in March. She also won ADCC in No-Gi competition, but a referee decision loss to Nathiely was all we saw of her this year in the gi besides Pans. If she decides to enter gi tournaments again in 2020, she's not just the favorite at super-heavy but in the open class as well.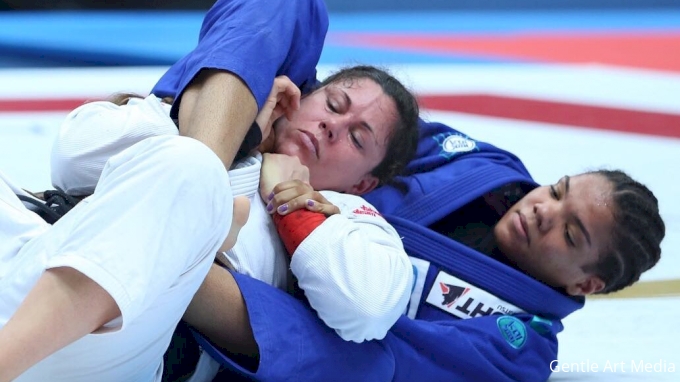 Gabrieli Pessanha (Infight) was mentioned in the heavyweight division concerning her wins over Nathiely while still a brown belt. Nineteen-year-old Pessanha was almost unstoppable at the colored belts over the last couple years, winning the double grand slam at purple and winning Worlds at brown belt. This will be a step up in competition somewhat for Gabrieli, as she has already proven she can beat the best black belts out there. A match with Garcia would be a big test.
Yara Soares (Guigo/Team Lloyd Irvin) stopped Gabrieli short of double gold in 2019 at brown belt, submitting her in the open class final after finishing third in their weight division. Yara was a purple and brown belt world champ in consecutive years and along with Pessanha should breathe some new life into this division.
Watch: Yara Vs Gabrieli In World Open Class Final
Jessica Flowers (Gracie Barra) is always one of the contenders here. The former Pans champ finished third at both Worlds and Pans and second at Euros in 2019 and should challenge for the title.
Carina Santi (G13) won Brasileiro and Euros in 2019; she also finished second at Pans to Garcia. Carina is a force in the division for sure, and based on who shows up could be the favorite to win Worlds in 2020.
Venla Luukkonen (Hilti BJJ) is a two-time world champion in this division. She also finished second at the Worlds at super-heavy in 2019, losing to Do Val in the final.