Unlock this article, live events, and more with a subscription!
Get Started
Already a subscriber? Log In
The 2020 gi season starts up on January 20 at the IBJJF European Championships in Lisbon, Portugal. I've previewed most of the black belt divisions heading into the season, and now it's time for heavyweight.
The heavyweight division has been one of the most exciting over the last few years, and has had a different champion five years in a row.
Previously released previews: Season Dates / Male Rooster / Male Light-Feather / Male Feather / Male Light / Male Middle / Male Medium-Heavy / Female Rooster and Light-Feather / Female Feather and Light / Female Middle and Medium-Heavy / Female Heavy and Super-Heavy
Here are the top 25 athletes in the heavyweight rankings heading into the season:
| | | | |
| --- | --- | --- | --- |
| Rank | Name | Team | Country |
| 1 | Kaynan Duarte | Atos | BRA |
| 2 | Leandro Lo | NS Brotherhood | BRA |
| 3 | Keenan Cornelius | Legion | USA |
| 4 | Dimitrius Souza | Alliance | BRA |
| 5 | Vinicius Ferreira | Alliance | BRA |
| 6 | Luan Azevedo | Cicero Costha | BRA |
| 7 | Patrick Gaudio | GF Team | BRA |
| 8 | Adam Wardzinski | Checkmat | POL |
| 9 | Jackson Sousa | Checkmat | BRA |
| 10 | Tim Spriggs | Team Lloyd Irvin | USA |
| 11 | Felipe Trovo | Gracie Barra | BRA |
| 12 | Gerard Labinski | NS Brotherhood | POL |
| 13 | Gabriel Volante | R1NG | BRA |
| 14 | Fernando Reis | Alliance | BRA |
| 15 | Arnaldo Maidana | Checkmat | BRA |
| 16 | Dominique Bell | Atos | USA |
| 17 | Pedro Elias | NS Brotherhood | BRA |
| 18 | Thiago Sa | Checkmat | BRA |
| 19 | Gabriel Oliveira | Alliance | BRA |
| 20 | Matt Leighton | TAC Team | USA |
| 21 | Caio Paganini | Alliance | BRA |
| 22 | Pedro Palhares | Luiz Palhares | BRA |
| 23 | Santeri Lillius | Gracie Barra | FIN |
| 24 | Matthew Rice | Soul Fighters | USA |
| 25 | Sean Coates | Gracie Barra | GBR |
These were the IBJJF Grand Slam podiums at heavyweight in 2019:
Worlds
1 - Kaynan Casemiro Duarte - Atos Jiu-Jitsu
2 - Leandro Lo Pereira do Nascimento - Ns Brotherhood
3 - Dimitrius Soares Souza - Alliance
Pans
1 - Kaynan Casemiro Duarte - Atos Jiu-Jitsu
2 - Adam Wardzinski - CheckMat
3 - Leandro Lo Pereira do Nascimento - Ns Brotherhood
3 - Patrick Pontes Moura Santos Gaudio - GF Team
Bras
1 - Vinicius Ferreira Gazola - Alliance
2 - Dimitrius Soares Souza - Alliance
3 - Gerard Piotr Labinski - Ns Brotherhood
3 - Horlando de Jesus Monteiro - Nova União
Euro
1 - Kaynan Casemiro Duarte - Atos Jiu-Jitsu
2 - Gustavo Espindola Batista - Atos Jiu-Jitsu
3 - Adam Wardzinski - CheckMat
3 - Pedro Henrique de Lima Elias - Ns Brotherhood
Now let's get to it, here is your Official Heavyweight Gi Season Preview: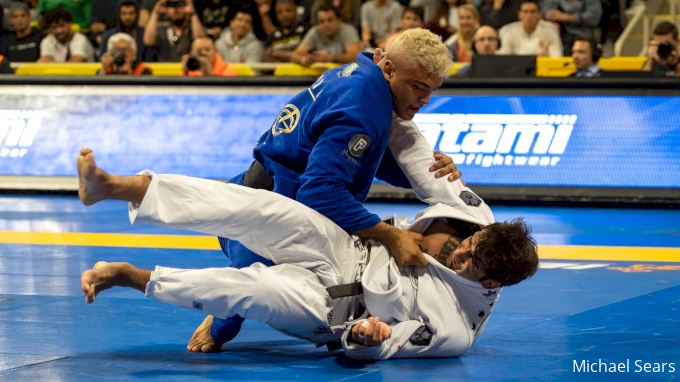 Back-To-Back For Kaynan?
Kaynan Duarte (Atos) had one of the best rookie years of all time in 2019. Winning Worlds, Pans, Euros, the Abu Dhabi World Pro and Spyder Invitational in gi competition as a first-year black belt was an incredible display of dominance.
Kaynan was a terror at heavy in 2019, with only a quarterfinal loss to Vinicius Ferreira at Brasileiro stopping him short of completing the IBJJF Grand Slam. He has an impressive 86-12 record already in his black belt career with only about a year and a half in the division.
Kaynan took out a huge list of impressive names in 2019. Leandro Lo, Nicholas Meregali, Erberth Santos, Joao Gabriel Rocha, Jackson Sousa, Fellipe Andrew, Rudson Mateus, and Adam Wardzinski are some of the names that he's defeated already.
Kaynan has won nearly everything at his weight in the gi already; I'd imagine he also has his eyes set on the open class titles the next time around. It's Kaynan's division now, that's for sure. His recent run at the Spyder Invitational where he defeated Lo, Rodolfo Vieira, and Nicholas Meregali moved him to the top of our P4P rankings.
Watch: Kaynan Defeats Lo To Win 2019 Worlds

---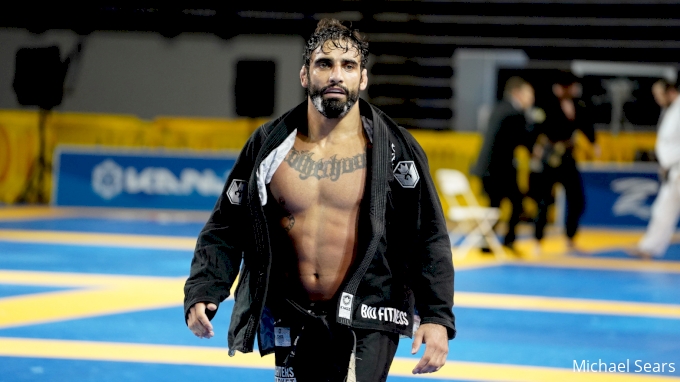 Lo After A Seventh World Title
Leandro Lo (NS Brotherhood) had a down year by his standards in 2019, finishing third in his weight at Pans and second at Worlds. He did, however, make the open class final at both of those tournaments, but we've grown accustomed to Lo regularly winning his weight class during his run of six world titles.
Leandro took six losses in 2019, twice to Kaynan and also going down to Nicholas Meregali, Gustavo Batista, Adam Wardzinski, and Lucas Barbosa. Besides the choke against Wardzinski and having his guard passed by Kaynan in the Worlds final, he's been close with the top guys in the division though. Overall this year his medal count was three silvers and a bronze from Pans and Worlds.
Leandro is a legend but hasn't won his weight at Worlds since 2016. Everyone loves Leandro when he's on, so let's hope we see top-form Leandro in action in 2020.
Watch: Leandro Vs Keenan At 2019 Worlds
---
Will Preguica Go Heavyweight?
Felipe Pena (Gracie Barra) won this weight in 2018, before dropping down to medium-heavy in 2019 and winning a second straight world title. He recently hinted in our Instagram comments that he won't be at medium-heavyweight in 2020, leading me to believe we will be seeing him at heavyweight this season.
Felipe has yet to fight Kaynan and that's a crazy match that might be happening in 2020. He's 1-1 against Keenan in his career and 0-1 against Lo, so those are a couple of intriguing matches at heavyweight for Preguica as well.
If Preguica goes heavyweight we will likely have three IBJJF black belt world champs at this weight, with Kaynan and Felipe both winning in 2019. That's gonna make for some crazy brackets and the seeding could play a big part in who comes out on top.
Watch: Preguica's Worlds Final In 2018 At Heavy
---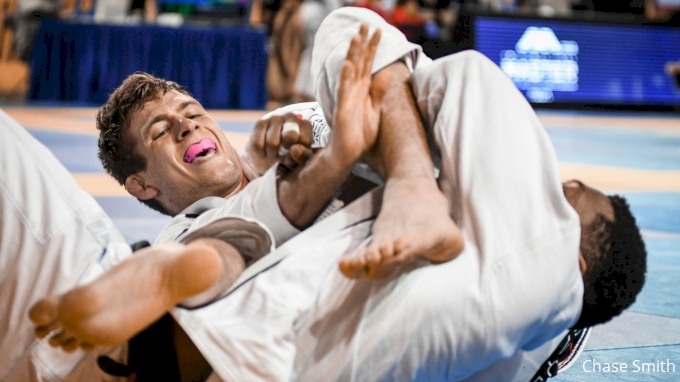 Is It Keenan's Time Now?
Keenan Cornelius (Legion American Jiu-Jitsu) has wins in his career over black belt world champions such as Nicholas Meregali, Felipe Pena, Leandro Lo, and Mahamed Aly but has yet to reach the top of the podium at Worlds as a black belt himself. Keenan has four Worlds bronze medals at black belt, two at his weight and two in the open class.
Keenan was looking great at Worlds before skipping his weight class with a rib injury sustained in the open class. It looks like we will see more of him in 2020, as he's registered for Euros and also fighting Roberto Jimenez at Who's #1.
The three-time Pan champion might finally get it done in the Pyramid in 2020. Keenan has struggled with Leandro, but their latest match in the Worlds open class was closer than it was in the past. As aforementioned he has split his matches with Preguica, and holds a 2-0 record over Kaynan from when they were still teammates at Atos.
Other Names To Watch In 2020
Watch: Keenan Euros Supercut
---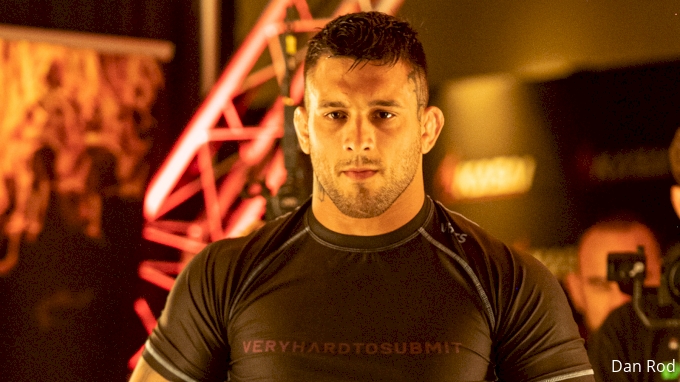 Other Contenders At Heavy
Patrick Gaudio (GF Team) missed the Worlds podium for the first time since 2015 this last Worlds. Gaudio finished third in 2016, before finishing as the runner-up at both the 2017 and 2018 Worlds. He fell to Preguica in that 2018 final at heavyweight. Patrick is also a Pans and Brasileiro champ at black belt. His two world finals were narrow losses to legends, a referee decision against Andre Galvao and an advantage loss to Preguica.
Alliance has a really strong squad at this weight. Vinicius "Trator" Ferreira defeated Kaynan on his way to winning Brasileiro, then he made it to the Worlds final and was DQ'd for headbutting Leandro Lo. Dimitrius Souza has finished third in the world twice, won Euros and is a four-time Brasileiro champion. Fernando Reis can beat anybody when he's on but has struggled as of late. 2019 brown belt world champ Gabriel Oliveira from the Mario Reis academy is another name to look out for.
Checkmat always has a strong duo in this weight, with Jackson Souza and Adam Wardzinski. Jackson finished second in the world at this weight in 2016, losing a referee decision to Andre Galvao in the final. Adam Wardzinski was the Pans runner-up to Kaynan in 2019, after choking Leandro Lo in the semifinals.
Tim Spriggs (Team Lloyd Irvin) is yet another name in a ridiculously stacked division. Tim has finished third at both Worlds and Pans and has wins over some of the best out there already in his career.