Unlock this article, live events, and more with a subscription!
Get Started
Already a subscriber? Log In
Just a couple weeks until the gi season kicks off for 2020, on January 20th at the IBJJF European Championships. I've almost worked my way through the season previews, there's just a couple left and now it's time for super-heavyweight.
Six different athletes have won super-heavyweight in the last six years, and nobody has won this division in back-to-back years in the past decade. Nicholas Meregali won this division in 2019 and is expected to return in 2020 to defend his title.
Here are some previously released season previews: Season Dates / Male Rooster / Male Light-Feather / Male Feather / Male Light / Male Middle / Male Medium-Heavyweight / Male Heavyweight / Female Rooster and Light-Feather / Female Feather and Light / Female Middle and Medium-Heavy / Female Heavy and Super-Heavy
Here are the top 25 ranked athletes heading into the season-
| | | | |
| --- | --- | --- | --- |
| Rank | Name | Team | Country |
| 1 | Nicholas Meregali | Alliance | BRA |
| 2 | Fellipe Andrew | Zenith | BRA |
| 3 | Mahamed Aly | Team Lloyd Irvin | BRA |
| 4 | Guilherme Soares | Alliance | BRA |
| 5 | Luiz Panza | Checkmat | BRA |
| 6 | Erberth Santos | Esquadrao | BRA |
| 7 | Igor Schneider | NS Brotherhood | BRA |
| 8 | Helton Junior | Atos | BRA |
| 9 | Gutemberg Pereira | GF Team | BRA |
| 10 | Tanner Rice | Soul Fighters | USA |
| 11 | Rafael Vasconcellos | Atos | BRA |
| 12 | Rodrigo Martins | G13 | BRA |
| 13 | Anton Minenko | Garra | AUS |
| 14 | Vitor Toledo | Atos | BRA |
| 15 | James Puopolo | Ribeiro | USA |
| 16 | Renato Tagliari | Brasa CTA | BRA |
| 17 | Devhonte Johnson | Unity | USA |
| 18 | Alexandre Ceconi | BJJ Revolution | BRA |
| 19 | Fabio Alano | Alliance | BRA |
| 20 | Eric Schlosser | Schlosser BJJ | USA |
| 21 | Perttu Tepponen | Hilti BJJ | FIN |
| 22 | Roberto Torralbas | Team Third Law | USA |
| 23 | Wellington Modena | One Jiu-Jitsu | BRA |
| 24 | Lukasz Michalec | Zenith | POL |
| 25 | Daniel Nascimento | Gracie Barra | BRA |
These were the podiums at the IBJJF Grand Slams in 2019-
Worlds
1 - Nicholas de Barcellos Meregali - Alliance
2 - Mahamed Aly Santos da Silva - Team Lloyd Irvin
3 - Guilherme Augusto Soares Santos - Alliance
3 - Luiz Fernando de Azevedo Panza - CheckMat
Pans
1 - Fellipe Andrew Leandro Silva - Zenith BJJ
2 - Mahamed Aly Santos da Silva - Team Lloyd Irvin
3 - Gutemberg de Jesus Santos Pereira - GF Team
3 - Tanner Wade Rice - Soul Fighters BJJ
Euro
1 - Fellipe Andrew Leandro Silva - Zenith BJJ
2 - Helton Jose Mendes da Silva Junior - Atos Jiu-Jitsu
3 - Arya Esfandmaz - Roger Gracie Academy
3 - James Richard Puopolo - Ribeiro Jiu-Jitsu
Bras
1 - Nicholas de Barcellos Meregali - Alliance
2 - Fellipe Andrew Leandro Silva - Zenith BJJ
3 - Guilherme Augusto Soares Santos - Alliance
3 - Rodrigo Martins Ribeiro da Silva - G13 BJJ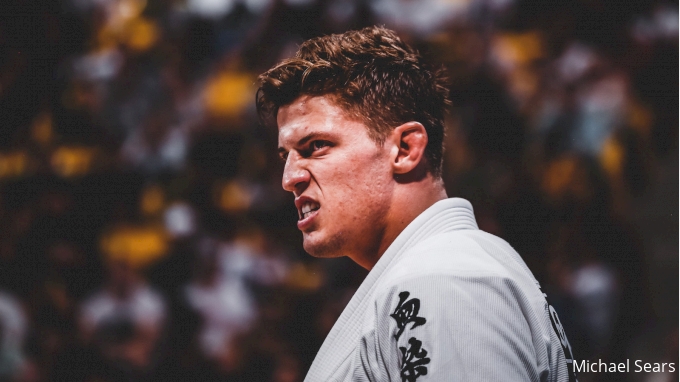 Alemao Looking To Repeat
Nicholas Meregali (Alliance) won his second world title in 2019, his first at super-heavyweight after winning it previously at heavyweight. Nicholas put in an incredibly dominant year, also winning BJJ Stars and taking double gold at the Brasileiro.
Meregali's victim list in 2019 is stunning: Aly, Kaynan, Braguinha, Hulk, Fellipe Andrew and Luiz Panza all by submission. He also defeated Leandro Lo 4-0 at BJJ Stars earlier in the year.
Nicholas didn't lose at super-heavyweight in 2019, and hasn't since his 2018 Worlds semifinal with Aly. He's the man to beat at this weight in 2020, with the level of dominance he displayed in 2019 he's a heavy favorite.
Watch: Meregali Wins 2019 Worlds
---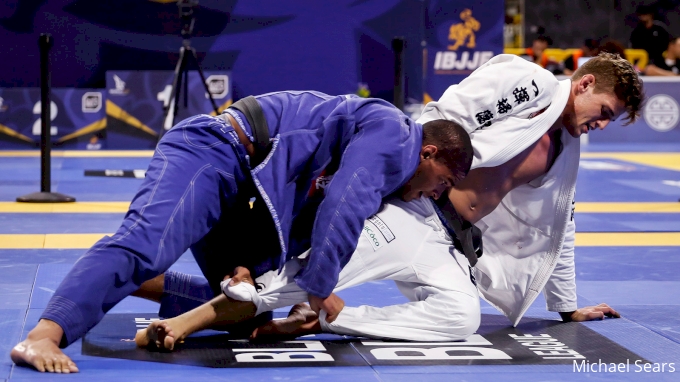 Can Aly Do It Again?
Mahamed Aly (Team Lloyd Irvin) was the world champion at this weight in 2018, defeating Meregali in the semifinals there. He fell to Nicholas in the 2019 finals however, making their record at black belt 2-1 in favor of Nicholas.Aly can beat anybody when he's on.
He's athletic, aggressive and is always pushing the pace, truly one of the most exciting fighters in jiu-jitsu. He recently put on a ton of weight for ADCC though, he could potentially see some ultra-heavy action as he was a big super-heavyweight already.
Watch: Aly Defeats Nicholas At 2018 Worlds
---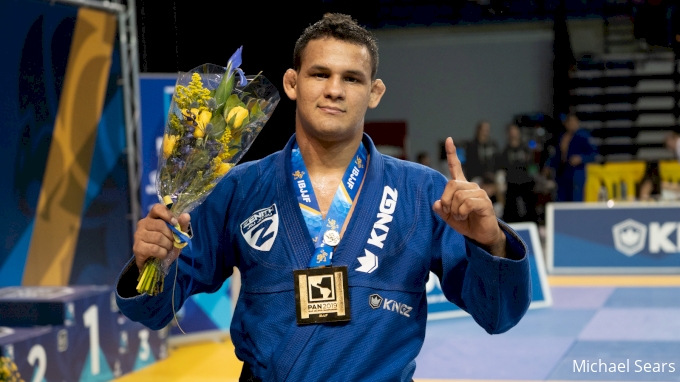 Fellipe Andrew Ready For A Breakthrough
Fellipe Andrew (Zenith) had a great start to his 2019, winning the first two IBJJF Grand Slams of the year at Euros and Pans. He even beat Aly 18-2 en route to that Pans gold medal. He was on pace to do the IBJJF Grand Slam before losing to Nicholas at Brasileiro.
Fellipe has a devastating ankle lock and is constantly finishing opponents. Fellipe is a submission hunter, he tapped his way through his weight class at Euros in 2019.
Fellipe is right on the cusp of a breakthrough at black belt. He's won Pans, Euros and the Brasileiro, all that's left for him is an IBJJF World Championship. He was injured in the open class at Worlds and didn't get his chance to contend for the title, maybe 2020 will be his year.
Watch: Fellipe Defeats Aly At Pans
---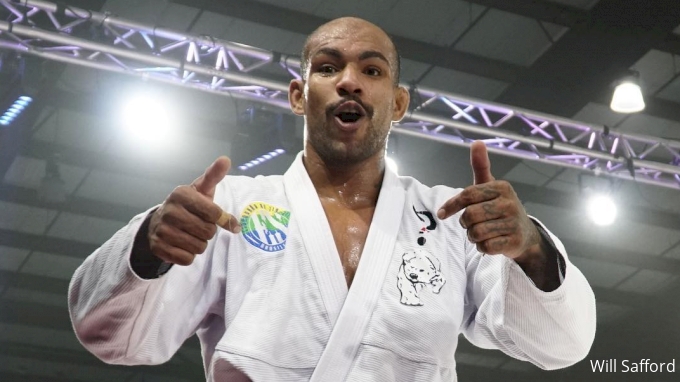 The Return Of Erberth?
Erberth Santos (Esquadrao) was the super-heavyweight world champion in 2017, but has since seen tough times in his career with very inconsistent performances. The same guy who defeated Felipe Pena, Andre Galvao, Bernardo Faria and Romulo Barral in his career has recent losses to Anton Minenko, Breno Mascarenhas, Matheus Spirandeli, Renato Cardoso and Otavio Nalati.
When Erberth is on he's near unstoppable. His recent performance at Spyder where he gave up and tapped to nothing against Meregali. I'm hoping we see a motivated and focused Erberth in 2019 to challenge the heavy hitters at this weight.
Watch: Erberth Wins 2017 Worlds
---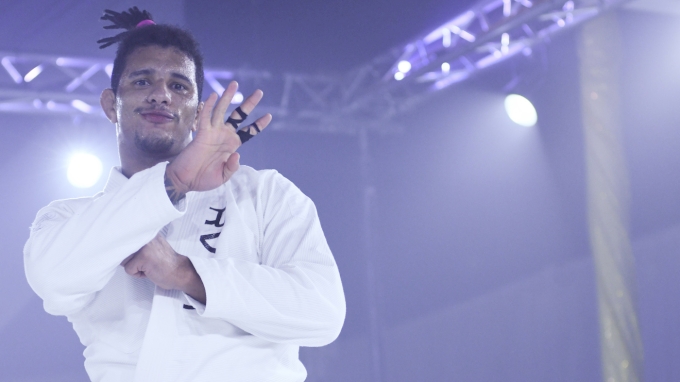 Others To Watch At Super-Heavy
Gutemberg Pereira (GF Team) seemed poised to do big things after taking second in the open class of the 2018 Pans. Since then he has only had a bronze medal from Pans 2018 though. He has wins over some big names, most notably going 2-0 against Aly at black belt. Gutemberg was considered to be the future of this division while coming through the colored belts, he just has yet to fulfill that potential at the highest level.
Luiz Panza (Checkmat) is a two-time Pan champion and has finished third at Worlds twice. He finished third this year after going down to Meregali in the semis. Panza is another finisher, he has four ankle lock wins in just his last 15 matches and is fun to watch.
Tanner Rice (Soul Fighters) is a two-time Pans runner-up and American Nationals champ. He started his career at black belt a couple weight classes down, but has spent 2018 and 2019 usually competing at super-heavy. Tanner finished third at Pans in 2019.
Guilherme Soares (Alliance) is a two-time Brasileiro champ and has finished third at Worlds three times, including in 2019 in the super-heavyweight division. Guilherme took out Tanner and Gutemberg at Worlds before falling to Aly in the semifinal.
Igor "Tigrao" Schneider (NS Brotherhood) has been on the podium at a number of big events, most notably for Euros and the Brasileiro. He defeeated Cavaca in the first round at Worlds this year and then went down to Aly in the quarters.
Atos has a couple of good athletes at this weight in Helton Junior and Rafael Vasconcellos. Helton was a runner-up at Euros in 2018 and Rafael has won some opens but ready to break through any time now.