Unlock this article, live events, and more with a subscription!
Get Started
Already a subscriber? Log In
We are only a couple weeks away from the 2020 gi season, so it's time for the last of the season previews at black belt: male ultra-heavyweight.
Marcus "Buchecha" Almeida has won this weight class seven of the last eight years, with a knee injury at the 2015 Worlds stopping him from getting eight straight. He has some legit challengers here, and probably the best ultra-heavyweight colored belt of all time entering his first season at black belt.
Previously released previews: Season Dates / Male Rooster / Male Light-Feather / Male Feather / Male Light / Male Middle / Male Medium-Heavy / Male Heavy / Male Super-Heavy / Female Rooster and Light-Feather / Female Feather and Light / Female Middle and Medium-Heavy / Female Heavy and Super-Heavy
Here are the top 25 athletes at ultra-heavy heading into the season:
| | | | |
| --- | --- | --- | --- |
| Rank | Name | Team | Country |
| 1 | Marcus Almeida | Checkmat | BRA |
| 2 | Joao Gabriel Rocha | Soul Fighters | BRA |
| 3 | Ricardo Evangelista | GF Team | BRA |
| 4 | Victor Hugo | Ribeiro | BRA |
| 5 | Eduardo Lopes | Guigo/Lloyd Irvin | BRA |
| 6 | Felipe Bezerra | Checkmat | BRA |
| 7 | Max Gimenis | GF Team | BRA |
| 8 | Victor Honorio | Qatar BJJ | BRA |
| 9 | Renan Vieira | Morumbi | BRA |
| 10 | Otavio Nalati | Guigo/Lloyd Irvin | BRA |
| 11 | Roberto Abreu | Fight Sports | BRA |
| 12 | Antonio Braga Neto | R1NG | BRA |
| 13 | Gustavo Dias | Ribeiro | BRA |
| 14 | Matheus Felipe | Checkmat | BRA |
| 15 | Rafael Message | Drill BJJ | BRA |
| 16 | Antonio Padua | GF Team | BRA |
| 17 | Pedro Agrizzi | Striker BJJ | BRA |
| 18 | Felipe Matos | Nabil Jiu-Jitsu | BRA |
| 19 | Joseph Moku | Beyond | USA |
| 20 | Seif-Eddine Houmine | GF Tea, | MAR |
| 21 | Muslim Patsarigov | OXY | RUS |
| 22 | Raul Almeida | Nova Uniao | BRA |
| 23 | Waldyr Filho | BTT | BRA |
| 24 | Pedro Moura | Qatar BJJ | BRA |
| 25 | Felipe Pinheiro | Qatar BJJ | BRA |
These were the podiums at the IBJJF Grand Slams in 2019:
Worlds
1 - Marcus Vinícius Oliveira de Almeida - CheckMat
2 - Ricardo Ferreira Evangelista - GF Team
3 - Felipe Augusto Farias Bezerra - CheckMat
3 - Max dos Santos Gimenis - GF Team
Pans
1 - Ricardo Ferreira Evangelista - GF Team
2 - Max dos Santos Gimenis - GF Team
3 - Antonio Braga Texeira Neto - Gordo Jiu-Jitsu USA
3 - Guilherme Augusto Soares Santos - Alliance
Bras
1 - Luis Eduardo Lopes do Carmo - Guigo JJ
2 - Felipe Augusto Farias Bezerra - CheckMat
3 - Otavio de Souza Nalati - Guigo JJ
3 - Victor Hugo Honório P. da Silva - Qatar BJJ Brasil
Euro
1 - Victor Hugo Honório P. da Silva - Qatar BJJ Brasil
2 - Tanner Wade Rice - Soul Fighters BJJ
3 - Antonio de Padua Assef Nunes Nascimento - GF Team
3 - Seif-Eddine Houmine - GF Team
All right, now let's get into the Official Gi Season Preview for black belt male ultra-heavyweight: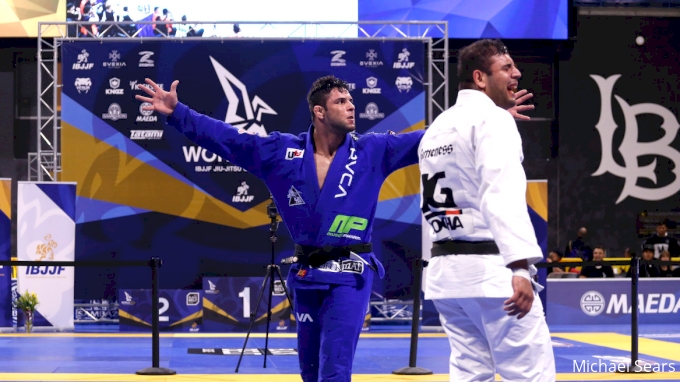 Return of The King
Marcus "Buchecha" Almeida (Checkmat) is the most dominant gi competitor of all time, with seven weight class world titles and six more in the open class. Buchecha only had six gi matches in all of 2019 — he had nine in 2018 — and I think we will see that trend continue with limited appearances from him.
While he will most likely sit out the first three IBJJF Grand Slam tournaments as usual, he still shows up every year at Worlds and wins double gold. This year at Worlds he won 11-0 in the first round and won by submission in both the semifinal and final.
There's some doubt about whether Buchecha comes back again; he's won it all in the gi and there is nothing left for him to prove. I'm strongly leaning towards his return and continued dominance at ultra-heavyweight and in the open class for him in 2020.
Watch: Buchecha Wins 2019 Worlds
---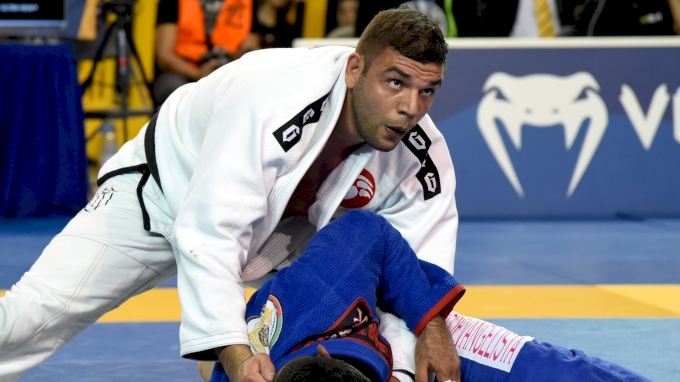 Can JGR Finally Get It Done At Worlds?
Joao Gabriel Rocha (Double Five) has finished third at Worlds on three separate occasions. His most recent Worlds final was a referee decision loss to Buchecha in 2018, a loss he went on to avenge when he defeated Buchecha by advantage at BJJ Stars.
Joao had to pull out of both the IBJJF World Championships and ADCC in 2019. He was riding high after finally defeating Buchecha at BJJ Stars, only for that momentum to get derailed with an injury-filled end of 2019. If the two-time Pans champ shows up healthy at 2020 Worlds he is a definite contender for the title.
Watch: JGR Wins The Abu Dhabi World Pro
---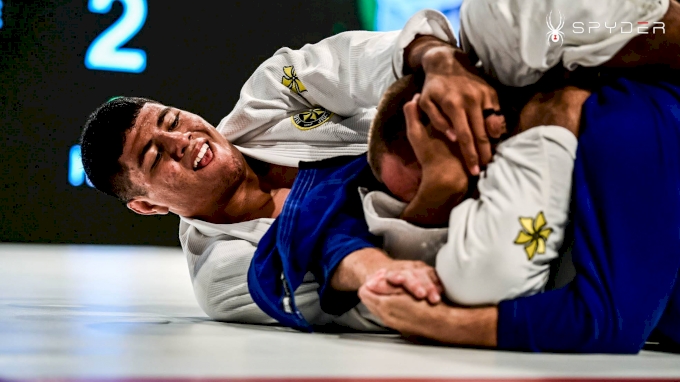 New Kid On The Block
Victor Hugo (Ribeiro) had a historic 2019, winning the epic double grand slam at brown belt. Victor had a ridiculous six world titles at purple and brown belt, with two weight class titles and an open class at both belts.
Now Victor is finally among the big boys at black belt and will be put to the test. Buchecha typically doesn't compete until Worlds so we probably won't see that match until then. Potentially JGR shows up at Pans, but if not Victor could very likely be entering his first black belt Worlds with some IBJJF Grand Slam gold medals at black belt already in his collection.
Victor already has some impressive wins in the gi at black belt over Ricardo Evangelista and Felipe Bezerra. Typically there is a learning curve when arriving at black, and he might have to make up for some strength disadvantages compared to the more experienced ultra-heavyweight competitors. Victor was a prodigy at the colored belts; it will be fun to see him at the highest level.
Watch: Victor Hugo Taps Cyborg In No-Gi Worlds Open Class Final
---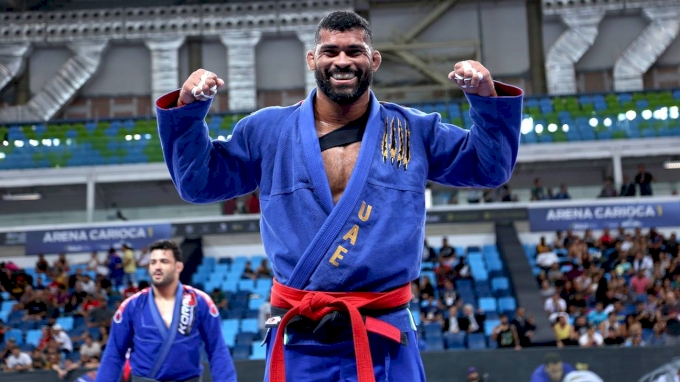 Best Of The Rest
Ricardo Evangelista and Max Gimenis closed out Pans in 2019 and both made the podium at Worlds, with Evangelista as the runner-up and Max in third place. They both lost by submission to Buchecha in that tournament, though, and have to fix some things if they're gonna dethrone the king. Evangelista is also a previous champ at Euros, the Brasileiro and the Abu Dhabi World Pro. Max was a brown belt world champ who has wins over athletes like Mahamed Aly, Felipe Bezerra, and Vinicius Trator at black belt.
Eduardo "Duzao" Lopes (Guigo/Team Lloyd Irvin) is a monster of a man, with 80 percent of his submissions at black belt coming from shoulder pressure. He won the Brasileiro this year, with a shoulder pressure tap in the final there. Duzao went down by toehold to Evangelista in his first Worlds but can be expected to be a force in 2020.
Felipe Bezerra (Checkmat) was the 2018 Brasileiro champ before falling to Duzao in the 2019 Brasileiro final. Felipe finished third at the 2019 Worlds, defeating Victor Honorio before losing to Evangelista in the semis.
Victor Honorio (Qatar BJJ) is a Euros and Brasileiro champ with an impressive 65-12 record at black belt. After winning Euros in 2019 he went down in the semis at the Brasileiro and the quarters at Worlds. Victor has beaten athletes such as Nicholas Meregali, Vinicius Trator, Erberth Santos, and Rudson Mateus in his career and is always a threat.