Unlock this article, live events, and more with a subscription!
Get Started
Already a subscriber? Log In
The 2020 gi season is about to kick off at the IBJJF European Championships on January 20. I've already previewed all of the black belt divisions individually, so now it's time for a comprehensive preview of the purple belts.
Previously released previews: Season Dates / Male Rooster / Male Light-Feather / Male Feather / Male Light / Male Middle / Male Medium-Heavy / Male Heavy / Male Super-Heavy / Male Ultra-Heavy / Female Rooster and Light-Feather / Female Feather and Light / Female Middle and Medium-Heavy / Female Heavy and Super-Heavy
I'll start with the male divisions and work my way up in weight, then move on to the female divisions. Here is your Purple Belt Official Gi Season Preview:
Male Divisions
Rooster
The entire podium from Worlds at this weight has gone up to brown. Ermeson Sousa (Ares) is the incoming world champ from blue belt, but arguably the best blue belt roosterweight didn't do Worlds last year because of visa issues. Nathann Fernandes (Alliance/Dream Art) won both Brasileiro and the Abu Dhabi World Pro, and recently won Sul Americano at Purple belt.
Dream Art has a second stud at his weight, first-year adult competitor Diogo Reis. Diogo tore it up at juvenile two last year, completing the double grand slam. A Diogo/Nathann closeout is likely whenever they are both in the bracket. Keep an eye out for Erick Silva (Nova Uniao) and John Lima (Cicero Costha) at this weight as well.
Watch: Nathann Gets The Sub At The Abu Dhabi World Pro

---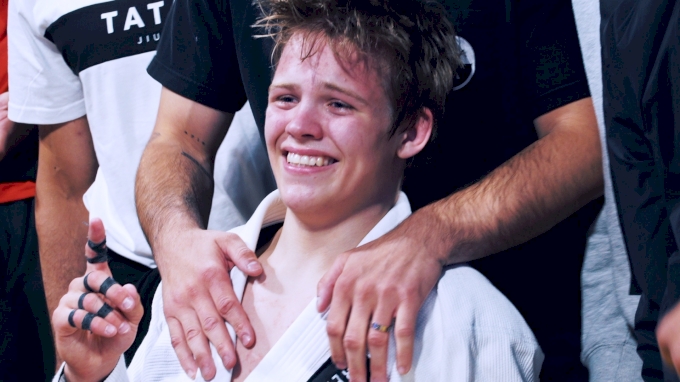 Light-Feather
Rico Staton (Team Lloyd Irvin) enters the season ranked first after bringing home a Pans silver medal at purple in 2019. He has an early match in 2020 at Who's #1 with blue belt world champ Robin Bohlin (Atos/AOJ); both of them should be contenders for the world title in May.
Thalys Pontes (Cicero Costha) went back and forth with Robin at blue belt in 2019 and is another heavy hitter here. An Vu (Brasa CTA), Gavin Corbe (Luiz Palhares), and Kevin Alencar (Cassao) should challenge for all the major titles here as well.
---
Feather
Junior Fernandes (Checkmat) won Pans and Worlds at blue belt in 2019 and enters at first in the rankings. Not far behind is Brasileiro runner-up and Sul Americano champion Gabriel Mendes (Alliance/Dream Art). Juniors Checkmat teammate Eduardo "Dudu" Lima was a world champ at the juvenile level and should be expected to make waves in his first year at adult.
Art of Jiu Jitsu has a couple of studs at this weight in former top-ranked blue belt Jorgji Qiro and first-year adult competitor Zach Kaina. Yuri Rodrigues (Nova Uniao/Clube Feijao) finished third at both the Brasileiro and Abu Dhabi World Pro at purple in 2019.
Watch: Junior Gets The Sub At Worlds
---
Light
The 2019 blue belt world champ Rafael Silveira (Atos) enters the season ranked first here. Silveira is a finisher and tapped all six of his opponents at Worlds. He has an upcoming match with another top-ranked lightweight at Who's #1, Jhonathan Pessanha (Alliance/Dream Art).
As usual, this weight is full of killers. Gledson Souto (Vento Sul), Gleison Santos (Nova Uniao), Austin Oranday (Alliance), and Jacob Kassama (Atos/AOJ) are some names to look out for.
Watch: Rafael Silveira With One Of His Subs From Worlds

---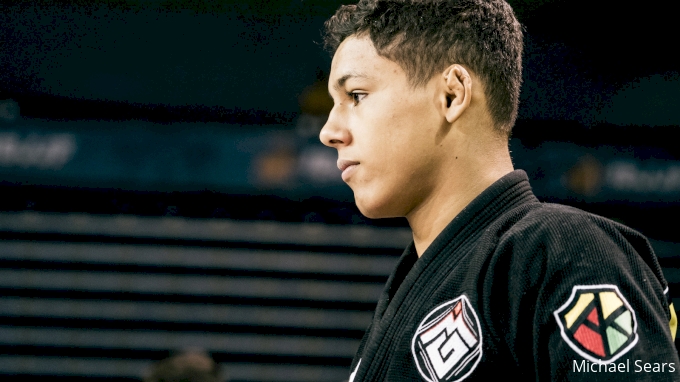 Middle
Jansen Gomes (Checkmat) is the returning champ at this weight and our current pound-for-pound number one. Jansen has been on a tear lately, winning double gold at both the Long Beach and Porto Alegre Opens. He has competed at medium-heavyweight in both of those tournaments though and may be permanently moving up in weight.
Dream Art has another talented duo at middleweight, blue belt world champion Enderson Dias and one of the most promising juvenile prospects of all-time in Micael Galvao. Enderson has a win over Jansen in the AJP circuit later overturned to a win for Jansen; Micael did the double grand slam at juvenile 1 last year and may not be eligible for IBJJF adult brackets yet.
This is another deep division. Felipe Porto (Fight Sports), Elder Junior (Atos), Vitor Peres (Zenith), and Chris Wojcik (Valko) are just a few of a long list of tough names at middle.
Watch: Jansen Wins 2019 Worlds
---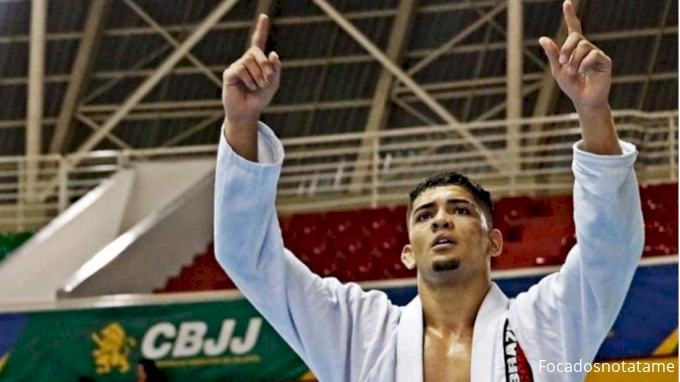 Medium-Heavy
Rui Alves (Alliance/Dream Art) won the blue belt open class at Worlds and holds the top ranking here. He fell in his weight division to Steffen Banta (Ares) at Worlds though; the two of them will run it back at Who's #1 on February 8.
Matheus Rodrigues (Atos/AOJ) was a blue belt world champ in 2018 and finished third at Pans at purple in 2019. Theo Andrades (SIA), Yago Neves (Alliance/Dream Art), and Caio Levi (Ribeiro) should also do some damage in this division.
Watch: Rui Alves Blue Belt Open Class Highlight
---
Heavy
Brasileiro runner-up Caio Vinicius is the current number one here, but this weight is sort of up for grabs after the departure of double grand slam winner Erich Munis to brown belt. Elder Cruz (Checkmat) and Lucas Montalvao (GF Team) have an upcoming showdown at Who's #1 between two of the favorites at this weight.
Salenco Coutinho (Alliance/Dream Art) and Guilherme Cypriano (Cicero Costha) are a couple more athletes to watch here in 2020.
---
Super-Heavy
Vinicius Liberati (Cicero Costha) takes over the rankings here after the promotion of Anderson Munis and Marcos Carrozino. Liberati finished third at both the Brasileiro and Abu Dhabi World Pro, losing to Munis in the semifinals at both tournaments.
Robson Chaves (Alliance) and Gabriel Bello (GF Team) are names to watch. Robson won Brasileiro and Euros at blue in 2019, Bello won Pans and finished third at Worlds. Javier Zaruski (Atos) and Amr Ghoneim (Alliance) should contend here as well.
---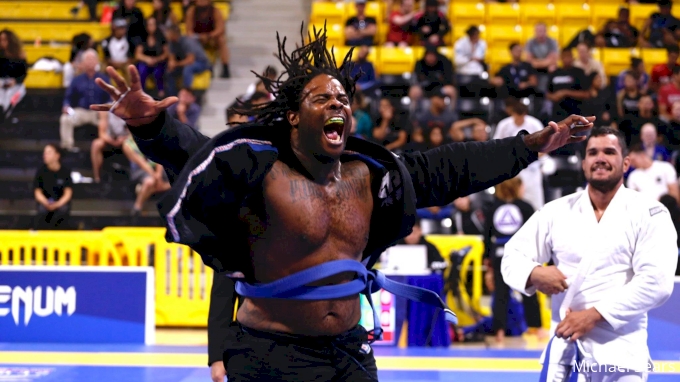 Ultra-Heavy
Euro champ at purple belt Kjetil Lydvo (Frontline) enters the season with the top ranking, followed by blue belt world champ Anton Dmitrakov (Strela Team). William Maciel (Cicero Costha), Jason Shirley (Checkmat), and Nsima Inyang (Cassio Werneck) are all in the mix for a world title at this weight in 2020.
---
Female
Rooster
Worlds, Pans and Euros champ in this division for 2019 Jessa Khan went up to brown belt and opened up the top spot in this division. Both Worlds bronze medalists Ana Oliveira (Ares) and Jhenifer Aquino (Atos) currently occupy the top two spots. Oliveira was also the 2019 Brasileiro champ in this division.
---
Light-Feather
Fiona Middleton (Roger Gracie) has the top rank here after finishing third at Worlds and second at Euros. Karen Terra (Carlson Gracie), Carolina Ochotorena (Nova Uniao) and Melissa Costa should all contend for the major titles here with Middleton.
---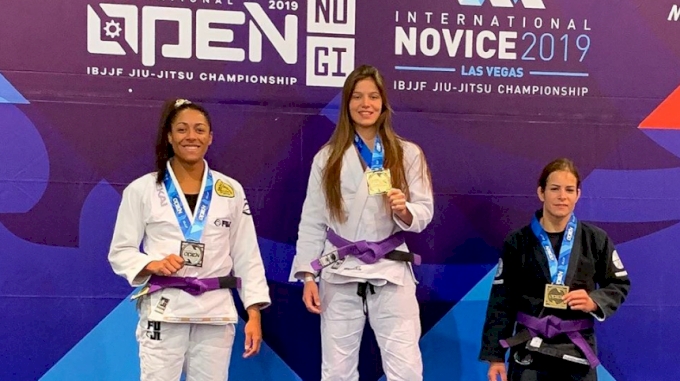 Feather
Euros champ Camila Roque (R1NG) has the top spot here headed into the season. Brianna Ste-Marie (BTT) finished third in the world and should challenge Roque in 2020. Roya Darvishian (Team Lloyd Irvin) could also contend here.
---
Light
Brasileiro champ and Worlds bronze medalist Thalyta Lima (Qatar BJJ) holds the top ranking here at the start of 2020. Emily Pakulski (Unity) won just about everything at blue belt and is entering her first season at purple. Carolina Kuwahara (Infight), Maja Povsnar (Alliance), and Luiara Maciel (Cassao) are three more contenders at lightweight.
---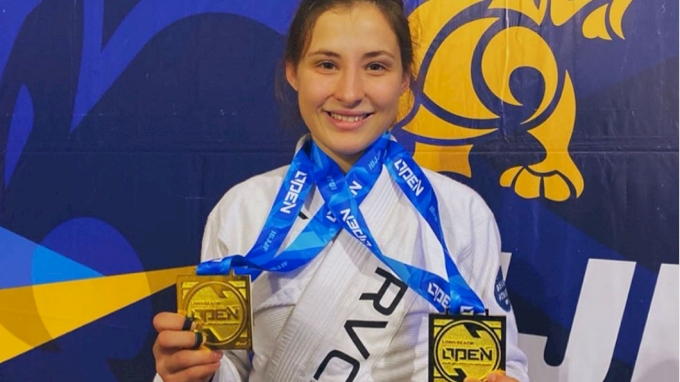 Middle
Iasmim Casser (Atos/AOJ) won double gold at Worlds as a blue belt in 2019; she recently did the same at the Long Beach Open as a purple belt. Pans champ Nicole Evangelista (Brasa CTA), Brasileiro champ and Worlds runner-up Stephanie Faure (Checkmat), Euros champ Fernanda Cristo (Evox), and Worlds bronze medalist Fatima Eltassi (GF Team) round out an incredibly stacked top five.
---
Medium-Heavy
Both finalists from Worlds here went up to brown belt; Worlds bronze medalist Rebecca Annan (Sorriso) has the top spot entering the season. Euros champ Eleftheria Christodoulou (Renzo Gracie) is another solid returning purple belt that might end up with a world title in May.
---
Heavy
Roberta Pessoa (Soul Fighters) was the World and Brasileiro champ in 2019 and is the easy choice for top-ranked here. Pans champ and Worlds runner-up Kayla Dehm (Team Lloyd Irvin) should challenge her, though.
---
Super-Heavy
Luzimery Garcia (GF Team) is another returning world champ; she also finished second at Pans to the since promoted Yara Soares. Both bronze medalists from Worlds are ranked at this weight, Maria Barboza (Nova Uniao), and Saidah Durkee (Team Lloyd Irvin).